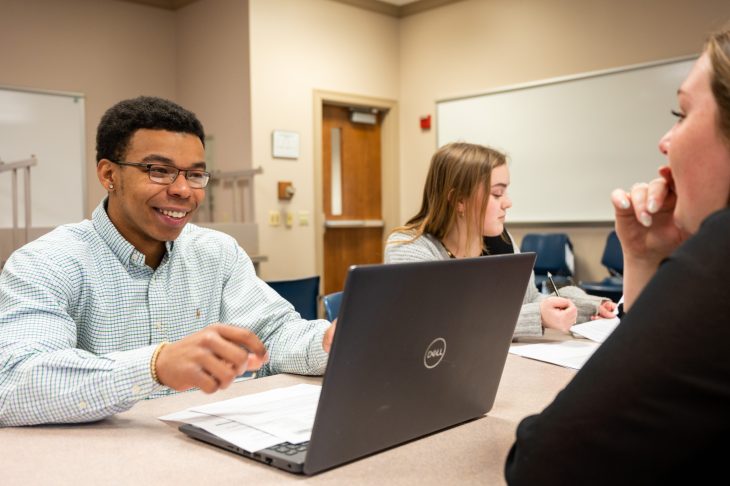 Transylvania University and the National Association of Black Accountants Greater Louisville Chapter have partnered to provide free, virtual tutoring for Kentucky State University students.
Beginning this month, Transylvania tutors with a strong background in accounting will work with KSU students to help them excel in the classroom. The virtual nature of the sessions will provide flexibility in both location and scheduling.
KSU is a historically Black university in Frankfort.
Located in nearby Lexington, Transylvania also provides free income tax prep for local residents as another way for its students to learn through community collaboration.
"We are thrilled not only to expand engagement opportunities for our accounting students, but also to partner with the NABA in support of Kentucky State University and its vital mission," said Rebecca Thomas, Transylvania's vice president for academic affairs and dean of the university.
Laura Scroggins, director of Transy's Academic Center for Excellence, pointed out how effective it is to learn from peers who've recently aced the content — and how the tutors (who are paid through the program) deepen their own knowledge by having to explain it. "This new collaboration is a win-win for students at both KSU and Transy," she said.
"To be able to provide accounting students with additional resources is a blessing and one that will better prepare them for their classes, internships and, hopefully, the CPA exam down the road," said Tory Stanley, president of the NABA Greater Louisville Chapter. "I'm truly excited for our students and I want to thank Transylvania University for partnering with us to provide further investment to a group of students who are in the process of unlocking their potential and chasing their dreams."
"Our NABA students at Kentucky State University are earning paid internships at Fortune 500 companies and top 100 accounting firms here in the U.S. They were instrumental in helping our local student chapter win the NABA Student Chapter of the Year Award for the central region and are some of the most driven, intelligent, dynamic and talented students I've been around," Stanley added.
As with any tutoring program, students are encouraged to get started early with the sessions and attend them frequently — this can enhance retention and understanding of key concepts.
To request a virtual tutoring session, KSU students should complete this form or email transytutoring@transy.edu or lscroggins@transy.edu.