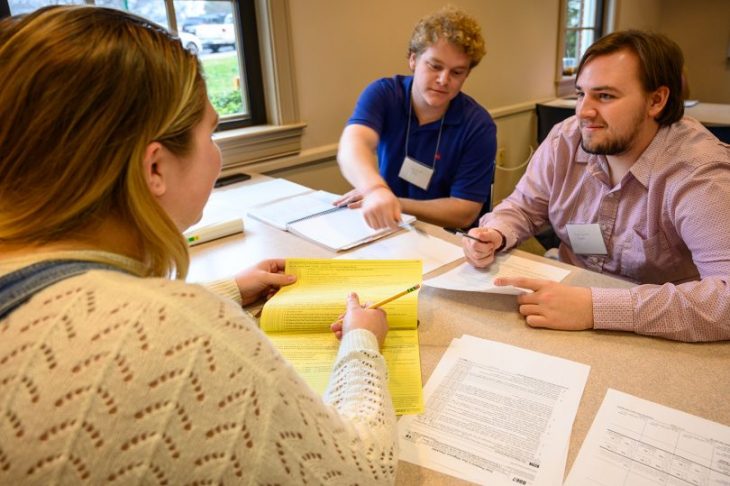 Each year, Transylvania University accounting students prepare and e-file income tax forms at no cost for local community members who make $58,000 a year or less. The students are available every Wednesday in February from 3-5:30 p.m. in the Cowgill Center.
Appointments are encouraged and can be made online.
You'll Need:
A photo ID for yourself and your spouse if filing jointly.
Social security cards for yourself and all others on your return.
Routing and account number for accounts to be used for direct deposit of your refund if you choose to do so.
All Forms W-2 from your employers.
All Forms 1098 or 1099.
Your last tax return and any other tax-related forms for the 2022 filing season.
Any other related tax returns.
A completed intake form (we recommend you fill this out before you arrive).
For more information, email vita@transy.edu. Note, Schedule C preparation is not part of this free program.