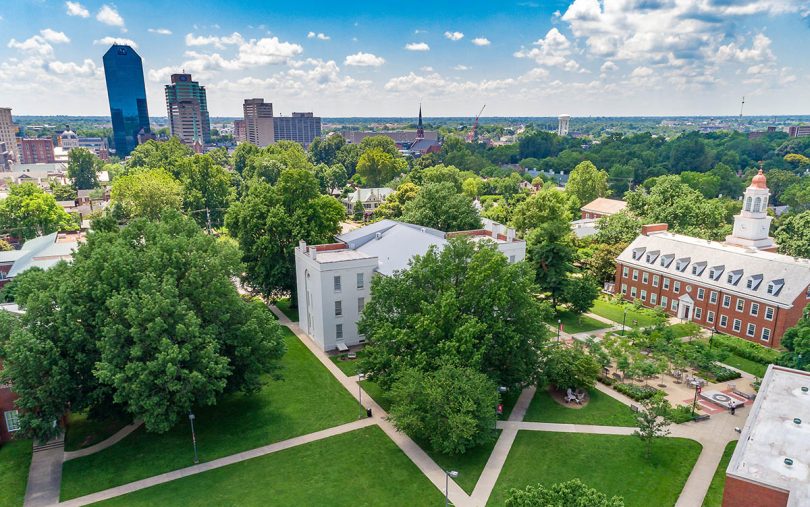 The Transylvania University Center for Entrepreneurship in partnership with Awesome Inc is sponsoring a Green Pitch Competition for students to tackle sustainability challenges for prizes while also affecting positive change.
Pioneers of all majors are encouraged to register here by May 6 for the event, which is May 12 from noon to 7 p.m. in the Campus Center Pioneer Room AB.
Working in teams, the students are asked to solve a challenge on Transylvania's campus related to sustainability, one of the university's core values. They'll decide what issue to tackle — from water use to transportation — as they sharpen their innovation skills in a collaborative environment.
The Center for Entrepreneurship will provide expert mentors and food to fuel the creativity of participants, who will pitch their solution to judges from the Lexington community at the end of the day.
The event will also showcase students' creativity, determination, business savvy and communication skills — and provide them with a competitive edge for future endeavors. Additionally, they'll learn how to effectively market themselves for jobs as well as professional or graduate school.
Contact center director Jeni Al Bahrani for more information.
"Transylvania is committed to being more sustainable as a key element of our Strategic Focus," President Brien Lewis said. "We would love to hear what the students are pitching, and we would be very open to considering the winning idea — and others — as initiatives on Transy's campus." 
The Green Pitch Competition is part of a series of events sponsored by the center to help students take advantage of Lexington's thriving business community.
In February, Lewis judged a pitch competition facilitated by Al Bahrani at Julietta Market. Members of the school community also are involved in the KY Pitch intercollegiate event, and Transylvania faculty judged the recent Econ Games by Fischer Homes.