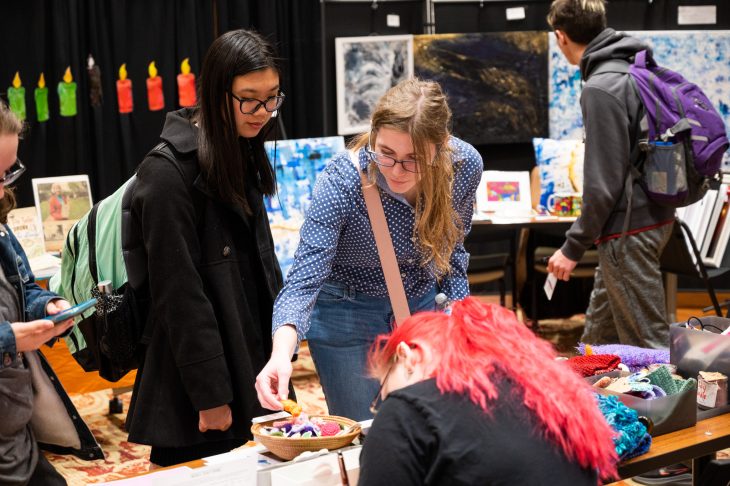 Express your creative side at Makers Market, Transylvania's annual event for student entrepreneurs, artists, bloggers, foodies, visionaries, creatives and everyone in between. This year's market will be held on Dec. 8 from 1-5 p.m. in the Campus Center Pioneer Rooms.
Presented by the Morlan Gallery, the event allows young entrepreneurs, as well as creatives in the community, to share their wares with a broader audience. Attendees can browse an array of wares including art, crafts, creative goods and handmades by Transy students, alumni and local artists, artisans and entrepreneurs.
After the success of last year's inaugural event, preparations for this year's reprisal are well underway on campus.
"We are excitedly getting ready for the second annual Makers Market," said Anthony Mead, director of the Morlan Gallery. "We have a great group of talented and creative students bringing a variety of handmade goodies."
Typical items for sale include canvases, ceramics, clothing, jewelry, painted ornaments, stickers and tote bags. "There will really be something for everyone," Mead added.
The event is a great opportunity to get a little holiday shopping out of the way while boosting local businesses.
"It's an excellent opportunity to support our students," said Mead. "Don't miss out on the chance to pick up some one-of-a-kind treasures!"

The application to sell goods at the 2023 Makers Market closed on Nov. 13. Contact Mead with questions or for more information.