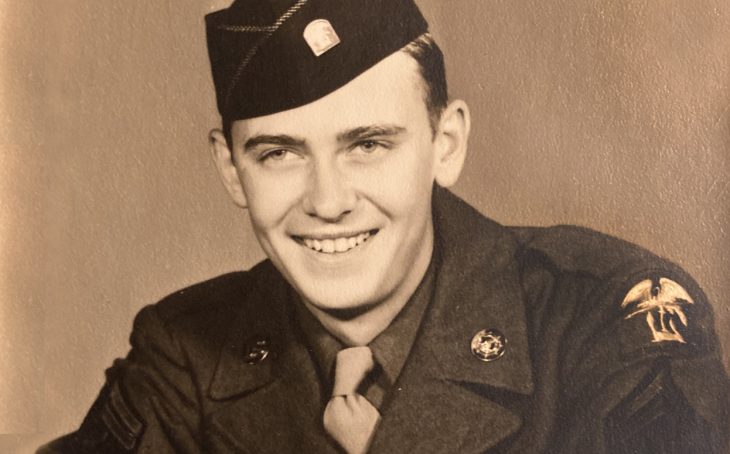 Immediately after graduating from Jessamine County High School in 1945, Charles Partin got drafted.
He wasn't to report for his fitness examination until late fall, though. (It would be in a chilly Louisville armory before a much chillier deployment.) So Partin was able to squeeze in a quarter at Transylvania University, starting college with classmates who were settling into campus life while he knew he'd be leaving soon. "Back in those days, when people were drafted they realized that they had that obligation," he said.
Our country expected difficult things from his generation, and they answered the call. In return, Congress passed the GI Bill providing them with, among other things, free college tuition after their service. Partin, who ended up volunteering to serve in the regular Army, took advantage of the offer when he returned to Transylvania in 1947. It also paid for his books and provided a small stipend for almost the rest of the time he was at school.
Partin still had to earn living expenses, but he was no stranger to hard work. Not only had he just served in the Army, but he'd grown up working on his family's tobacco farm four miles south of Nicholasville.
After his return to college, he earned some of his meals washing dishes in the basement cafeteria of the downtown YWCA. He and his brother Harry, who bused tables there before graduating in 1947, would walk down though Gratz Park to the Y's caf, which employed a number of Pioneers. When the customers would taper off during each shift, they'd go through the line for their own food.
Partin also drove a Fayette County school bus 94 miles a day, fitting in classes between the early morning and afternoon routes. "I just went around the clock," he said.
Despite the busy schedule, he managed to squeeze in rounds of tennis on the clay courts where Brown Science Center now stands, and he graduated in four years with a major in economics and business administration.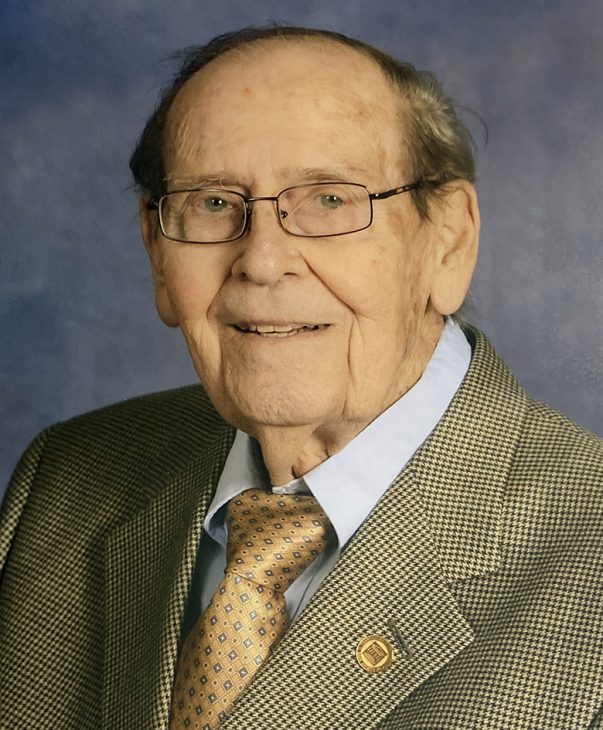 Taking summer school classes helped him make up for his time away (the students he started with were now two years ahead of him). "I felt like I was behind the times," Partin said. "I had missed out on the experience of going to college, so I was trying to catch up."
For today's student, his experience probably sounds like a bit much to take on. Driving a school bus before morning classes? Likely not.
But Partin was no stranger to driving a vehicle under pressure. For basic training in Virginia at what was then Camp Lee, he was assigned to the 458th Amphibious Truck Company — driving and maintaining DUKWs ("ducks"), six-wheeled trucks that drive into the water and become boats (Partin could also deflate the tires from the driver's seat to keep from getting stuck when he got up on the sand).
His company moved around the country a lot before he was sent to the Aleutian Islands, a desolate, volcanic archipelago off the coast of Alaska. It was the site of the only WWII military campaign on North American soil; the U.S was able to rid the islands of the Japanese invaders by 1943 and kept a presence there through the end of the war.
Partin transported troops and supplies on the DUKWs, which would emerge from LST ships through a door in the bow. The ducks had strong pumps on board because choppy waves would splash into the cabin.
"You talk about cold," Partin said. For the deployment, he was decked out in an insulated suit reminiscent of the one he saw his son wearing on a recent tour of Antarctica.
After six months in the Aleutians, his company traveled down to San Diego and thawed out in pup tents on the beach for a few days before they could get transport back to Virginia.
Partin, who lives in Nicholasville, went on to a successful career with First Security National Bank and Trust Co., where he worked his way up to first vice president and senior auditor. (His brother Harry ended up teaching religion at Duke University.)
At 96, Partin is still making an impact on his community, generously donating to a variety of organizations including the school that welcomed him back from the barracks 76 years ago, back when he was determined to finish what he'd started while taking advantage of the GI Bill.
"A lot of veterans did that," he said. "It was wonderful."