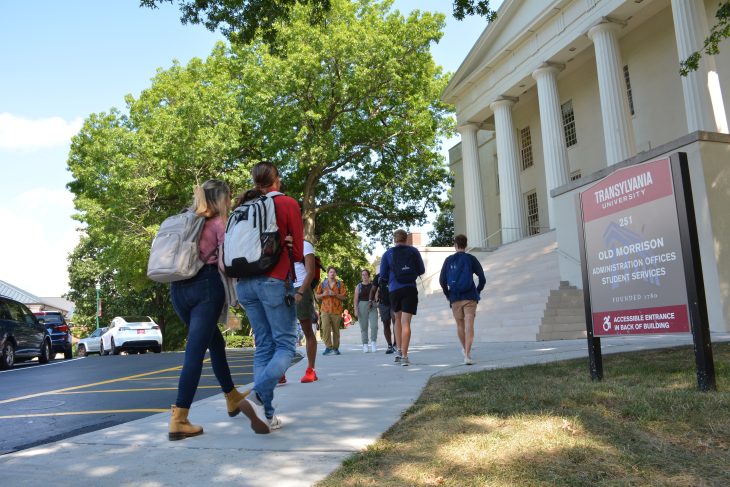 Transylvania welcomes its newest Pioneers to campus this week, as the Class of 2027 moves in on Friday. Nearly 300 strong, more than 80% of the incoming class hails from Kentucky. Seventeen additional states and three countries — China, Nepal and Canada — are also represented.
With an average GPA of 3.75 and 59 Premier Scholars within their ranks, the Class of 2027 should be well prepared for the academic rigor of a Transylvania education. Eighteen percent of the incoming students identify as first-generation, and more than 20% are students of color.
"We're excited to welcome this group of talented and well-rounded students to Transy," said Director of Admissions Julie Sams. "The incoming students are impressive in and out of the classroom, and we know they'll be a great addition to our campus."
Incoming students continue to take advantage of the university's test-optional policy; nearly 38% of the class applied without ACT or SAT scores. And almost 44% of these Pioneers plan to succeed both academically and athletically as student-athletes.
Business administration and psychology are two of the top majors for the Class of 2027. Other majors of interest include pre-med and biology, pre-law, education, English and the perennial first-year favorite, undeclared.
Most first-year students will live on campus, providing new Pioneers with ample opportunity to get connected with the broader campus community. The incoming class will also boost Transylvania's total enrollment to more than 1,000 students, a projected 4.5% increase from the previous year.
"With housing being at capacity, we're looking forward to the Transy community being stronger than ever," Sams said