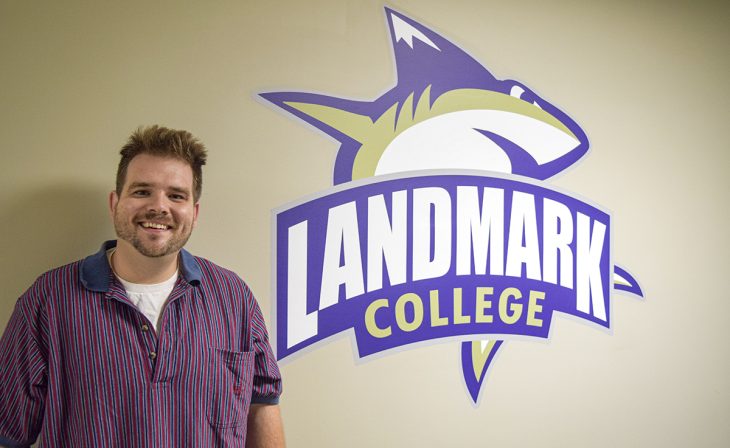 Jonathan Tyler Baker '15 feels inspired to tell the story of Transylvania University, an institution that changed his life, in part because it's so darned old.
"There aren't a lot of things around us today that have existed for so long, so I was intrigued," he said. "Transy had to be doing something right to be older than the United States Constitution — I wanted to know what that was."
Baker started learning what that was back in 2011 when he arrived at the oldest college west of the Alleghenies, founded in 1780. "I was a first-generation college student with virtually no critical writing and analytical skills," he said. "Less than 10 years later, I had a Ph.D. and an active research agenda. That success, and any further success, is built on the foundation of what Transylvania gave to me."
After graduating from Transy with a history degree, Baker earned his master's from the University of Kentucky, where he was named an "Educator That Made a Difference," and his doctorate in educational leadership from Miami University (Ohio). At Miami, he joined the faculty and was one of the school's top 10 nominees for the Associated Student Government's Outstanding Professor Award earlier this year. He's now an assistant professor of humanities teaching U.S. history at Landmark College in Vermont.
"Landmark College is a fantastic institution because it provides a liberal arts environment for students with learning disabilities, which means everything faculty do is geared towards making higher education-level curriculum universally designed and accessible to all people, regardless of their background," Baker said. "I'm lucky to be part of a place where the focus is progressing the scope of who can find access to, and success in, American higher education."
As an educator, he draws from what he learned as an undergrad. "My time at Transylvania, despite not being an education major, exposed me to some really good teaching. After I graduated, I wanted to try my hand at that. And it's gone really well."
Baker, who was the Student Government Association president his senior year, especially credits professors Gregg Bocketti, Melissa McEuen, Ken Slepyan and Michael Cairo with helping make him a better writer and thinker. Baker worked with Slepyan on a project involving historical markers around campus.
He's also published papers on the university's history here and here. "The most interesting thing I learned in my research about Transylvania is that the school's story is really compelling: a religiously affiliated liberal arts college that completely reinvented itself after World War II to remain relevant for the rest of the century," he said.
Baker appreciates the impact it's had on the course of his own life, enough that his support has earned him a spot on the President's Young Alumni Leadership Circle. He said donating is how he shows his gratitude.
"I think my story proves that, regardless of your background, major or perceived academic limitations, Transylvania can radically change your life," Baker added.