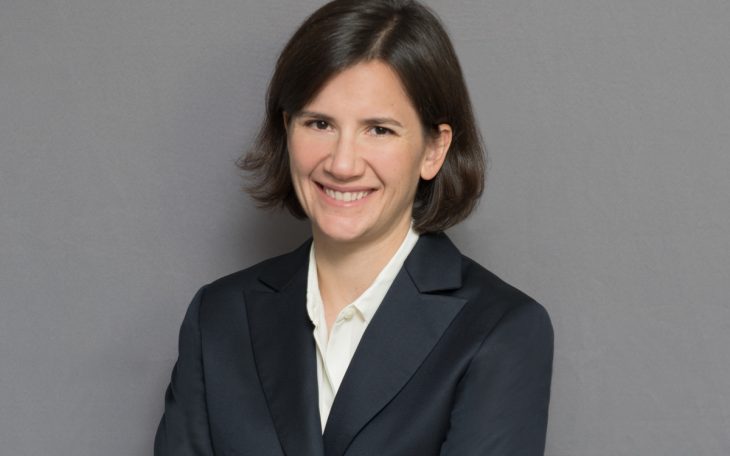 Transylvania University alumna Ana C. Reyes '96, a judge for the U.S. District Court in Washington, D.C., returns to her alma mater Sept. 20 to give a talk on her "View from the Bench."
Hosted by the school's Pre‑Law Society, the discussion is free and open to the public beginning at 7 p.m. in Carrick Theater. Register here for the event, which qualifies for continuing legal education for attorneys.
Reyes, who was appointed to the federal bench in February, has kept active with the Transylvania community after graduating summa cum laude with a political science degree. She's served on the Board of Regents, mentors current Pioneers through the Alumni on Location program and supports scholarship funds.
She has also been honored for her work in advancing human rights, providing pro bono representation for asylum seekers to the U.S.
"We look forward to an engaging and informative evening with Judge Reyes," Transylvania President Brien Lewis said. "Her dedication to our school community and her spirit of civic service are an inspiration to us all."
Reyes got her start as a law clerk in the U.S. Court of Appeals for the Second Circuit. Then she worked at the D.C. firm Williams & Connolly for more than two decades, serving as co-chair of the International Disputes practice group and on its Executive Committee. Reyes, who focused on international law, represented foreign governments and officials and multinational companies, along with her pro bono work.
She was born in Uruguay, grew up in Louisville, Kentucky, and eventually earned her J.D. from Harvard Law School. Reyes also holds a Master of International Public Policy from Johns Hopkins University.
Additionally, her teaching experience includes helping lead an Advocacy in International Arbitration class at Yale and Trial Practice, Experts, at Georgetown University Law School.
As for Transylvania's Pre-Law Society, the organization launched last year, drawing from the school's rich legal tradition. In the 1800s, the university was home to one of the country's top law schools, producing U.S. Supreme Court justices and other political leaders including vice presidents.