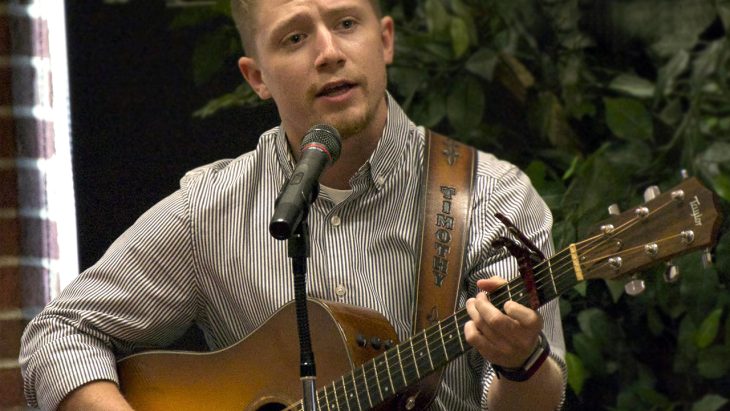 Timothy Baker's dream of having a song he'd written performed at the Grand Ole Opry came true this past weekend.
The Nashville country artist and 2018 Transylvania graduate was excited to hear Jake Worthington sing "State You Left Me In" at the iconic venue. "I'll never forget that moment as long as I live!" Baker wrote on Instagram. "Dreams come true, you just gotta keep chasing 'em!"
He and Worthington wrote the song along with friend Roger Springer.
NashvilleVoyager featured Baker as one of its "Rising Stars" this past May. He talked about his journey as a songwriter and musician, including how he released his debut album "Let Me Drive" around the time he started his first semester at Transylvania in 2014.
I originally planned to take a pre-law route in my undergrad studies, but just a couple months into classes at Transylvania I knew that I couldn't be happy doing that for 4 years. Luckily I made friends with the music technology professor there, so I changed my major to music tech and spent the next 4 years studying in Lexington, making monthly trips to Nashville starting in 2016 to play with Allie Colleen at Scoreboard Bar, as well as write songs and network in town. By the time I graduated from Transylvania in May of 2018, I knew that I wanted to move to Nashville and pursue my solo artist and songwriting career, so in July of 2018, my (now) wife Lyndsey and I officially became Nashville residents, settling in the Hermitage area.

Timothy Baker in NashvilleVoyager
Baker recently returned from performing in Sweden.