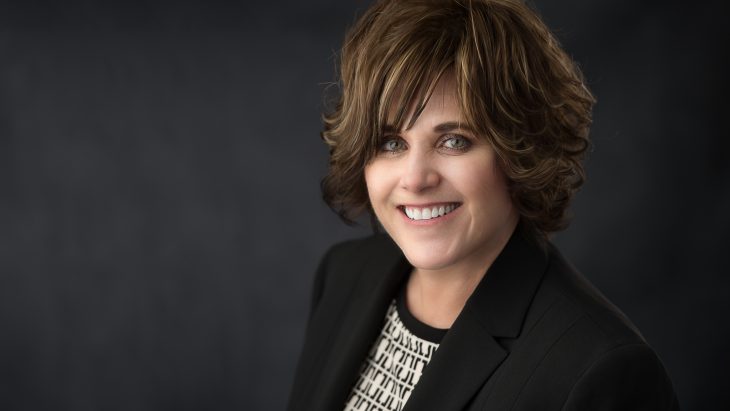 Lisa L. Custardo brings a wealth of financial and organizational expertise
Lisa L. Custardo, an expert in accounting, management and operations, has been named as Transylvania University's new vice president for finance and administration and chief financial officer. She will begin her role this summer.
Custardo joins Transylvania after serving as vice president for finance and CFO at Rockford University in Illinois, where she successfully guided the college's financial and investment strategy, business office, human resources, facilities and grounds, dining services and information technology through the COVID pandemic and into an era of unprecedented fiscal stability.
"It is an honor to join an institution of higher education with such a distinguished history and bright future," Custardo said. "President Brien Lewis, the senior team, faculty, staff and alumni have envisioned a bold path forward for Transy. I am proud to join them in that journey."
"Lisa's innovative leadership at Rockford and her experience as a chief financial officer in the nonprofit sector make her an excellent choice for Transylvania," Lewis said. "Not only is her expertise beneficial, but her enthusiasm and energy will be a welcome addition to the campus community."
Under Custardo's lead, Rockford University saw the completion of a $3.5 million renovation of the Seaver Center athletic facility; negotiated $1.3 million in dining hall and facilities partner investments for new renovations and oversaw an additional $4.1 million in numerous capital and student-facing improvements as part of a $25 million campus renovations program.
Custardo has also served as the CFO for Alliance for a Healthier Generation in New York City; Greenheart International in Chicago; and Marklund in Geneva, Illinois. She earned a bachelor's degree in accounting and economics from Elmhurst University, an MBA from Northern Illinois University, and is a certified public accountant and chartered global management accountant.