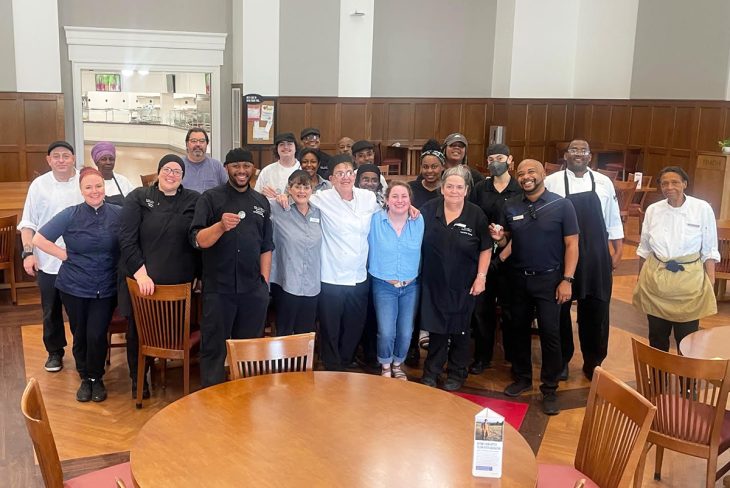 Every first-year student at Transylvania University receives a commemorative coin to later give to someone who's made a big impact on them.
But just one wasn't enough for Katie Mikovch to express her appreciation for the school's staff — specifically dining services. "They keep us going," she said. "Every one of them."
Mikovch pointed out how Bon Appétit employees in the Great Hall and elsewhere talk with students at every meal, maybe checking in with something like, "I know you have an exam today — I need to know how you did."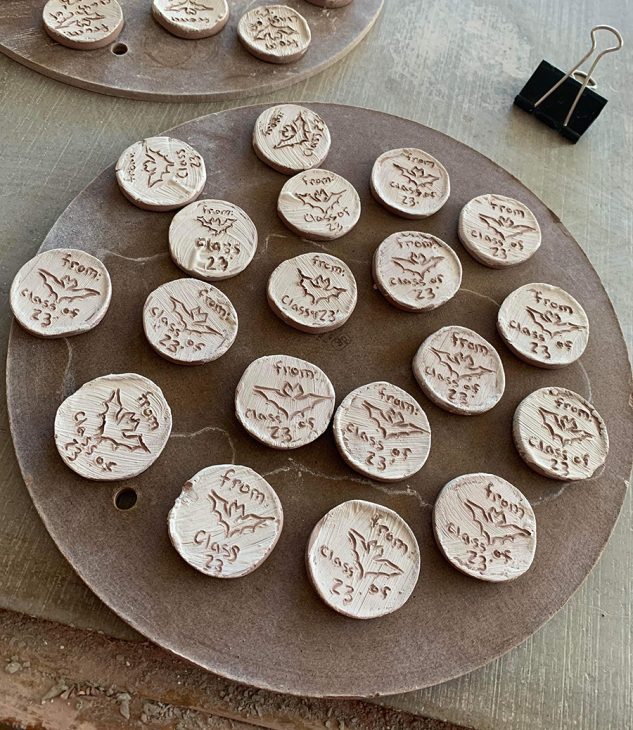 "They're the ones that take care of us," Mikovch said. (Her mother also gives them a thumbs-up.)
With advice from art professor Zoé Strecker, Mikovch made by hand 100 of the ceramic coins featuring Raf the Bat and a thank you from the Class of 2023. She thinks it's a safe bet that goes for her classmates in general.
After marking and smoothing each of the coins from a sheet of clay, Mikovch applied a clear glaze and fired them in an outdoor, atmospheric kiln using a process that pulls oxygen from the glaze and clay to give the coins a gray color, like metal.
Mikovch is a studio art minor focusing on ceramics, and an accounting major (who's landed a position in accounting finance outreach with Dean Dorton).
She presented the coins to the dining services employees during a staff meeting Wednesday afternoon.
"Bon Appétit appreciates the thoughtfulness and kind gesture of our student Katie Mikovch," said Catering Director Erin Chenault. "This is a reminder to us of why we love doing what we do, everyday, and the impact we can bring to the students, faculty and staff with great food and hospitality."
The project was something Mikovch felt she needed to do before graduating … to feel like she had a full college experience. "This is the one thing," she said. "Period."