In the days leading up to Transylvania's May 27 commencement, the university is spotlighting students in the graduating Class of 2023.
These #TransyGrad features on the school's main Instagram account are highlighting a wide array of achievements — from success in the classroom to athletic excellence to campus and community service.
The following six seniors were the first to be spotlighted this year.
---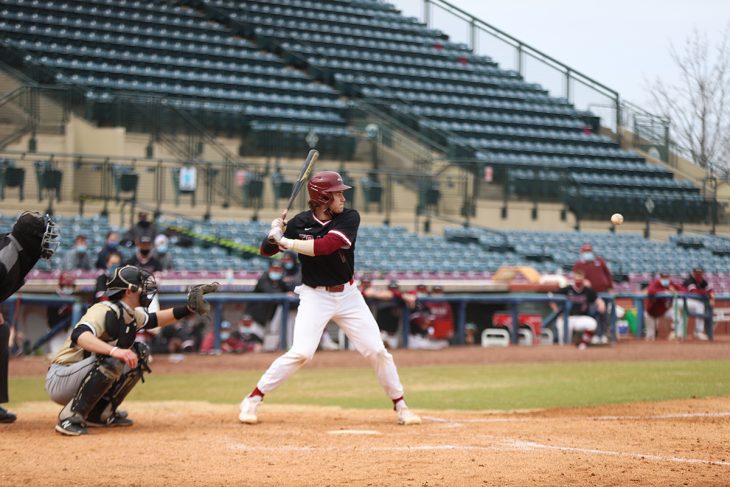 Over the past four years, Transylvania senior Josh Cain has been making a difference on campus and off. For instance, he put together a drive to help victims of the western Kentucky tornado through his Pre-Health Club. The baseball infielder has also been a member of ODK and Psi Chi as well as a leader in FCA (while occasionally pitching in with Students Against Homelessness Hunger). On top of that, Cain, a health and exercise science major and psychology minor, is getting real-world experience working at KORT Physical Therapy — this ties into his wanting to improve people's lives. "Growing up in a small town like Springfield (Kentucky) instilled a community-first focus in me, which strengthens my desire to help others on a daily basis," he said.
---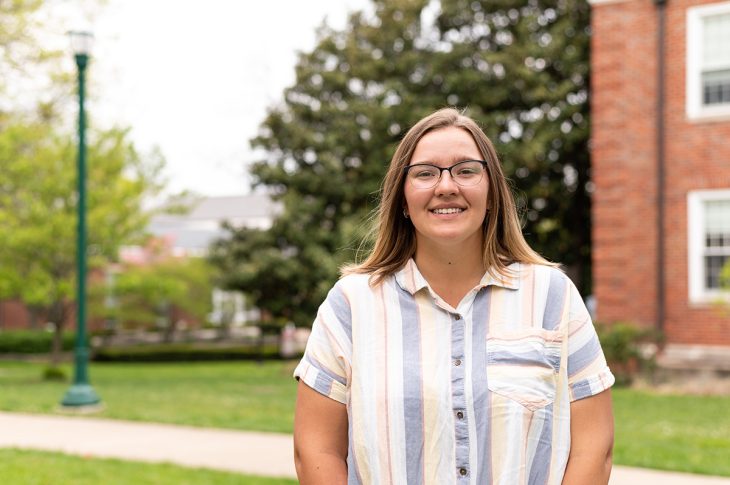 In the weeks leading up to commencement, we're spotlighting some of our amazing seniors on social media. Grace Chilton, of Wheatley, Kentucky, found it difficult to learn coding language for a Biologists' Toolkit course involving statistics and graph analysis. But she persevered, learning the material so well she decided to tutor other students taking the class — and eventually she became a teaching assistant for it. That's far from all the highlights of Chilton's four years at Transylvania. A health and exercise science major and biology minor, she's also on the women's golf team, works as an emergency department technician at a local hospital and serves as the pre-physical assistant liaison to the Pre-Health Club. Chilton plans to attend a PA program after graduation.
---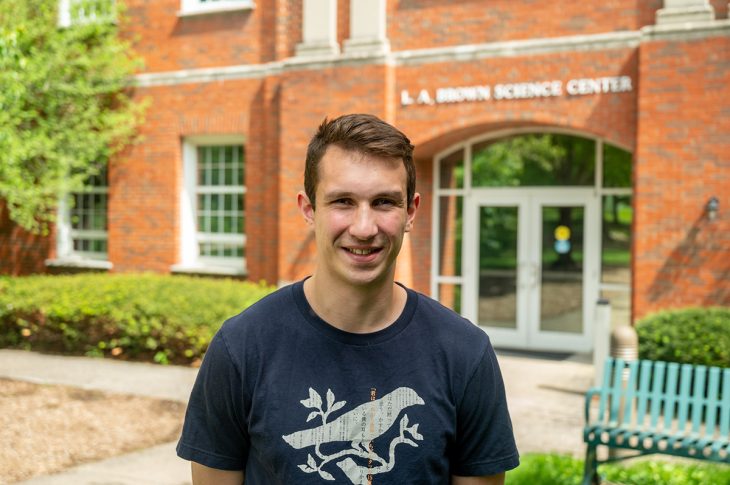 Liam Harari traveled almost 10,000 miles to attend school at Transylvania. The physics major from Melbourne, Australia, had been a member of his country's under-23 men's lacrosse national team and wanted to play for the Pioneers. He was also impressed with our physics program. Soon after arriving, Harari took a First-Year Seminar with now-retired professor Brian Rich, which sparked an interest in environmental issues. His enthusiasm grew stronger through later classroom discussions, especially in Zoé Strecker's Climate Conversations course. This is more than just an abstract fancy, as he joined an ongoing effort to have solar panels installed on campus. Harari is returning Down Under after graduation to pursue a master's in international relations at the University of Melbourne.
---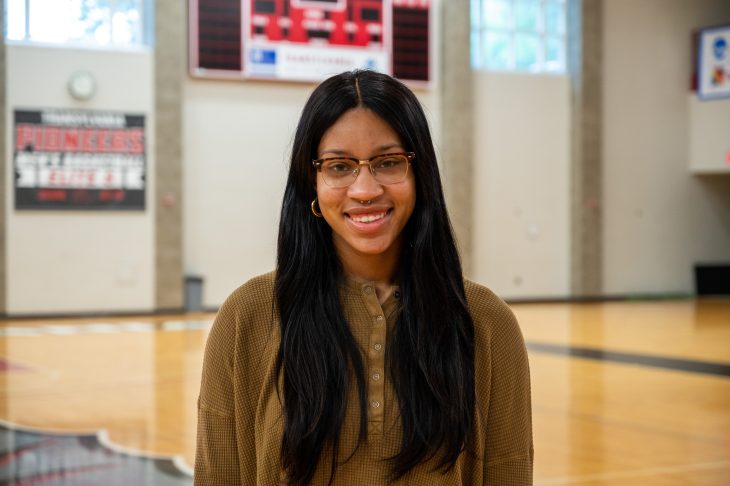 All-American Karrington Jackson made Transylvania sports history when she went to the Elite Eight during the 2022 season as volleyball team captain. With the highest upper-class GPA on the squad, Jackson is just as successful in the classroom as she is on the court, helping other students succeed academically as a Latin and anatomy tutor. Serving on the Senior Challenge committee, as treasurer of the Black Student Alliance and as a member of the Pre-Health Club, she is involved across campus. The exercise science major from Louisville did summer research at the Markey Cancer Center, an experience that will serve her well when she applies to physician assistant school after taking a gap year.
---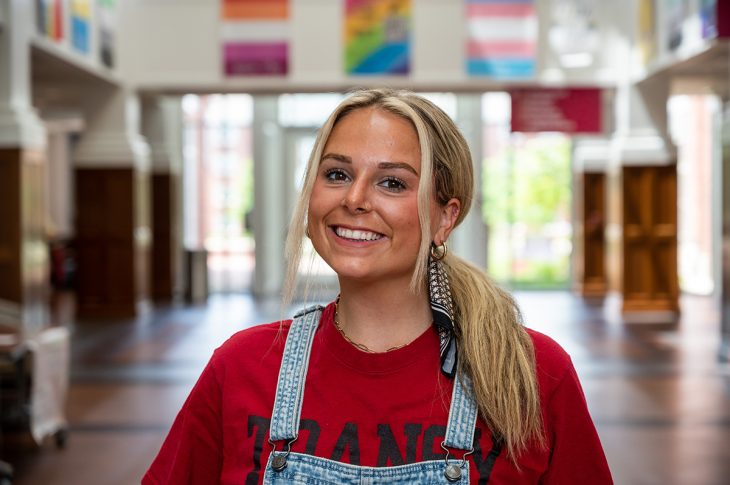 Abbey Peterson has a passion for the Transylvania community and downtown Lexington area. The women's lacrosse player from Versailles, Kentucky, has been heavily involved in multiple organizations, including the Student Activities Board and Chi Omega, where she served as both apparel chair and marketing director. Along with fellow members of the women's fraternity marketing team, Peterson published content that national Chi Omega requested to use for its social media and nationwide publications — fantastic experience for this marketing major. Peterson values the discussion and creative intelligence that stems from a liberal arts education and plans to use what she has learned at Transy as she works in Lexington while pursuing her master's in sports administration.
---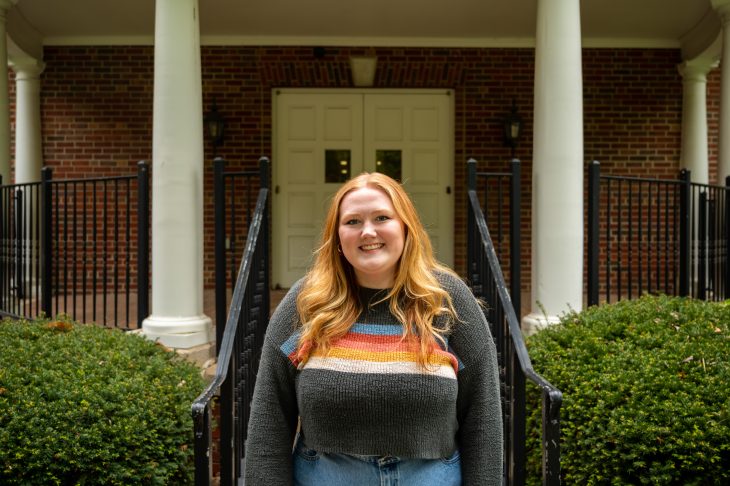 Riley Walker, of Crestwood, Kentucky, wants all members of the Transylvania community to feel welcome. During her undergraduate career, she co-created our annual May term Pride Week, featuring a slate of affirming community events that offer students a safe place to be accepted for who they are. The psychology major, who is double-minoring in women's, gender, and sexuality studies, as well as Spanish, also serves as president of the Student Activities Board, a resident assistant and vice president of Transy's Psi Chi chapter, while staying involved as a Phi Mu and scorekeeping and refereeing for intramural sports. After graduation, she plans to work in higher education as a student success coordinator before beginning graduate school.