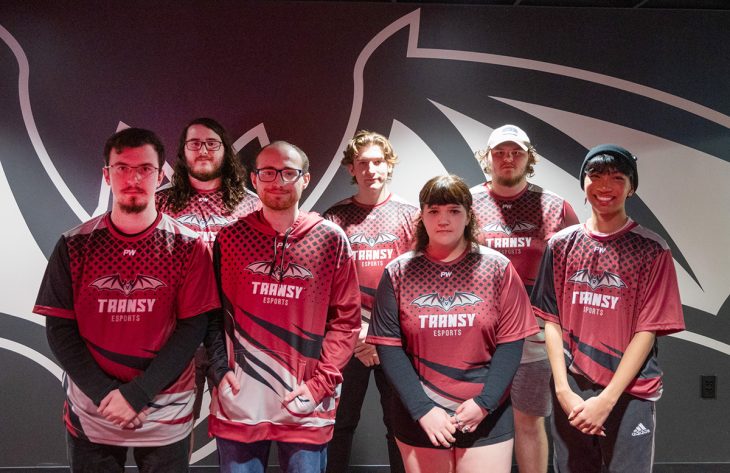 The Transylvania University esports team was just powering up this school year — but they went ahead and finished as champs.
In their inaugural season, these gamers placed first this week in the National Association of Collegiate Esports Overwatch 2 Varsity Plus Division. The Pioneers beat Salve Regina, a team from Rhode Island that had earlier served up Transylvania's only loss of the season.
Obviously, losing that second game to Salve Regina did nothing to crush the spirit of this team — "we only got better and we haven't lost a game since," Transylvania senior Ryan Thomason said. "As someone who was involved in getting the esports program up and running in the first place, it is really awesome to both see and participate in our esports program; especially since we won in our division."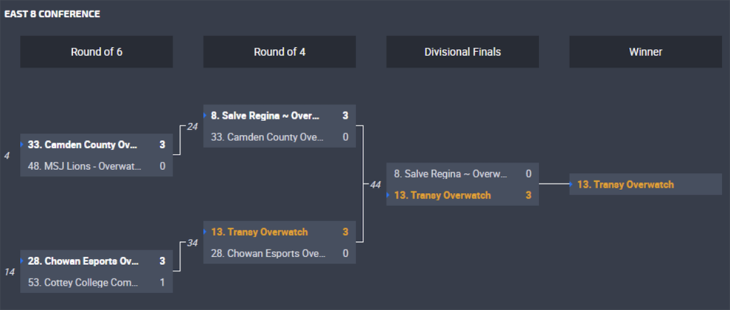 The regular season was a round robin, ensuring each school would face all the others to determine the standings. With a 6-1 record, the Pioneers went into the championship tournament facing the top six teams, including Transylvania's athletics conference rival Mount St. Joseph (Cincinnati), who the Pioneers beat in the first match.
The gamers got support from their fellow students this season, with spectators turning out to the Campus Center Game Room to watch the match on a big screen as the players competed in the new Thomson Hall esports arena.
"With the season coming to a close, I am looking forward to the fall semester and how more students can become involved in the program," coach Dylan Osborne said. For instance, some students could participate without playing in a tournament, e.g., as a commentator — the matches are streamed live on Twitch. "I am also looking into other games that we can add to our roster to appeal to a wider base of students."