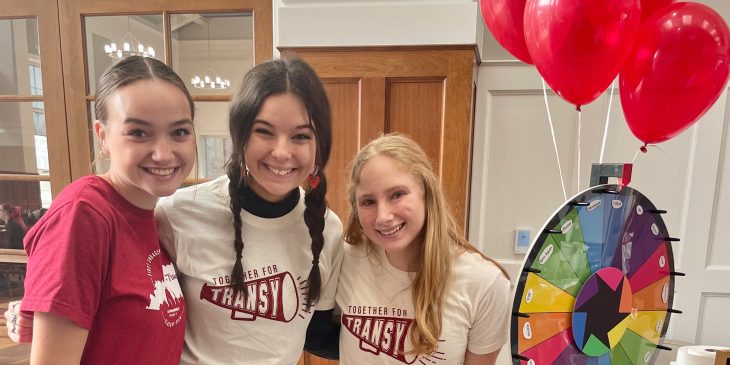 Each spring, Pioneers worldwide are called to come Together for Transy. This annual day of giving helps Transylvania make a positive financial impact on the lives of its students.
This year, students, faculty, staff, parents, alumni and friends of the institution answered the call, with a total of $465,711 raised from 1,024 gifts.
Perennially popular challenges and competitions, including On the Map, Raise the Barr for Transy and Heart and Sole, added to the day's fun. Winners included:
Phi Mu was the top fraternity and sorority organization to donate, with a total of 108 gifts. Alpha Omicron Pi trailed them tightly, with 99 gifts.
Field hockey led Raf's Race, with a total of 76 gifts.
Business administration dominated the academic programs, with a total of 123 gifts — nearly 40 more than the next closest major (biology).
Current students gave generously — the four graduating classes enrolled today at Transy were also the top four classes to give in the Battle of the Classes. Of the four, 2025 came out on top, with 72 gifts.
Unsurprisingly, this meant that Gen Z also won the Generational Gap challenge, followed by Gen X.
The dollars raised during Together for Transy benefit the Transylvania Fund, which provides scholarships for outstanding students who could otherwise not afford to come to Transy. As specific campus needs emerge, the Transylvania Fund also steps in to fill financial gaps that would be prohibitive without its assistance.
If you missed out on March 21, there's still time to make a difference. Give now through June 30 to count your gift during the current fiscal year. Your tax-deductible donation today can make a positive impact on a future Pioneer.