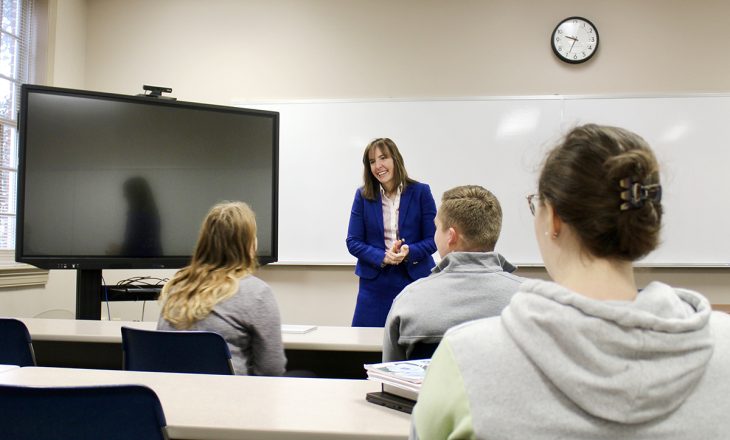 Transylvania University students talked accounting last week with the state treasurer.
Allison Ball visited Melissa Mattox's upper-level Governmental Accounting class for a discussion that went beyond number crunching to include the importance of serving your community.
"Treasurer Ball was incredibly generous with her time, informational about her role in state government and inspirational to our next generation," Mattox said.
Ball also addressed how she encourages women to support their communities through public service. Other topics included accounting regulations for local and state governments and her office's role in fraud protection.
A specific project Ball has undertaken is increasing citizens' access to information through transparency.ky.gov — she's also championing financial literacy for students in the Commonwealth.
Besides interacting with successful professionals in the field (including visits to local businesses), Transylvania students benefit from the unique accounting curriculum in other ways. For instance, they can take the CPA exam without a graduate degree after they earn their BA.
Read more about the accounting program.
---
Top photo: Kentucky Treasurer's office