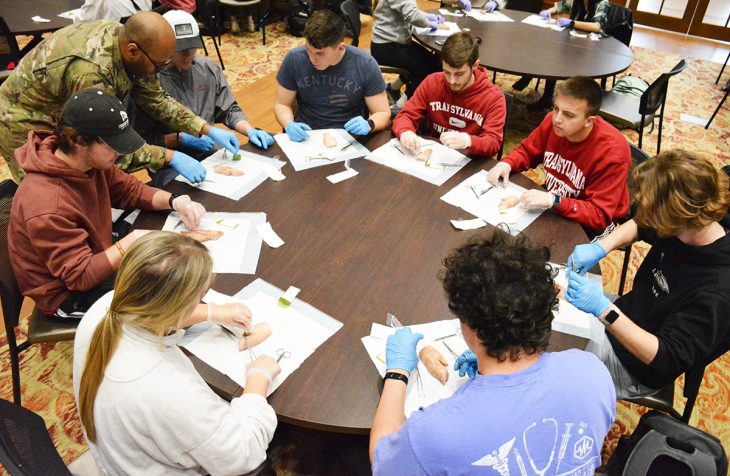 The first time Transylvania junior Maggie Whaley tried to tie sutures on a pig's foot, they were too loose. But now that she's practiced a couple more times, she's stitching them up with skill.
Whaley and dozens of other Pioneers joined the university's Pre-Health Club for an Army Suture Clinic today in the Campus Center.
"This is something we'll be learning toward the beginning of our med school experience," said Whaley, club vice president. She and others at her table agreed that having already practiced suturing will give them confidence when they're doing it in medical school.
Also during the clinic, they heard about Army scholarship opportunities, and officers circulated around the room assisting with sutures. (A pig's foot is good practice because it's similar to stitching human skin).
Pre-health adviser Robin Prichard noted how these events are good a chance to learn skills outside the classroom. "This gives them a hands-on experience," she said. "It is a fun activity for our students."