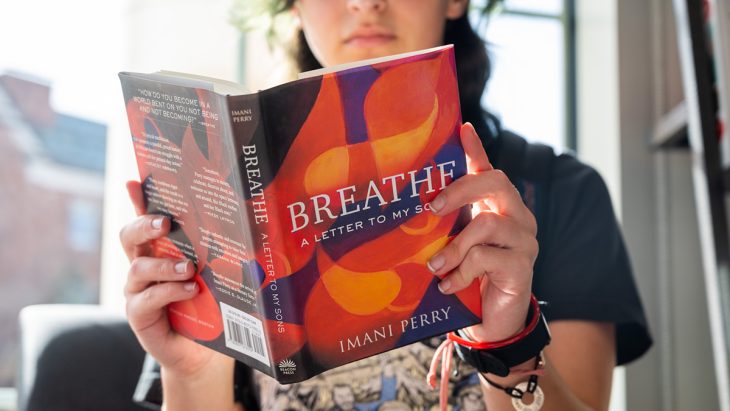 After Thursday night's Kenan Lecture with bestselling author Imani Perry, Transylvania will host more of an intimate conversation than formal talk with her the next morning.
Free tickets are still available for both public events.
Perry, whose "South to America: A Journey Below the Mason-Dixon to Understand the Soul of a Nation" recently won the National Book Award for Nonfiction, will participate in a moderated discussion at 10:30 a.m. Friday in Carrick Theater, followed by a Q&A. It's a smaller venue than Haggin Auditorium, where the Kenan Lecture will be.
"Whether or not someone is able to attend Dr. Perry's Thursday night talk, the informal session Friday morning will give all of us a chance to interact with her and ask questions in the intimacy of Carrick Theater," said professor Greg Partain, director of Transylvania's Creative Intelligence series. "We're lucky to have this extra time with her. She's such a fascinating person and a brilliant thinker on a variety of timely topics — and very approachable. She's going to give us plenty to chew on."
Transylvania students got a similar opportunity in Carrick this past November when U.S. Poet Laureate Ada Limón read some of her works and discussed things like her writing process and how poetry is translated.
This time they'll meet Perry, a public intellectual and cultural historian who serves as the Hughes-Rogers Professor of African American Studies at Princeton University.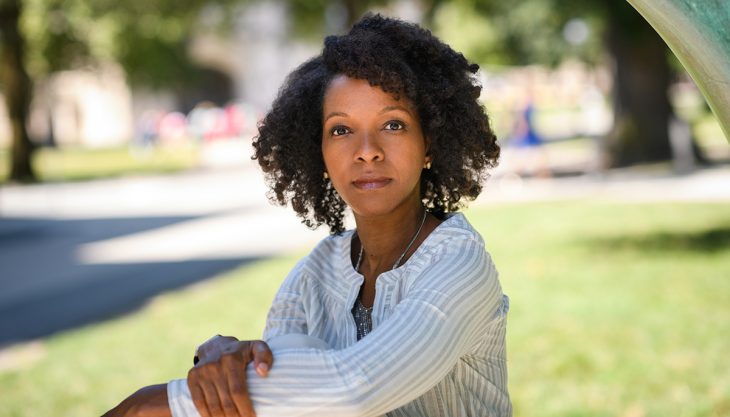 National Book Award judges said she "breathes fresh air into examinations of long-held policies and current cultural practices nuanced by place and time. 'South to America' is elegantly personal and archival, predictive and bold, sweet and soulful, and, most of all, true."
Perry's other works include "Looking for Lorraine: The Radiant and Radical Life of Lorraine Hansberry" and "Breathe: A Letter to My Sons." She will sign books after the Kenan Lecture.
Over the decades, Transylvania's Kenan series has drawn such notables as Beverly Sills, Kurt Vonnegut, Salman Rushdie, Elie Wiesel and, most recently, former U.S. Poet Laureate Joy Harjo.