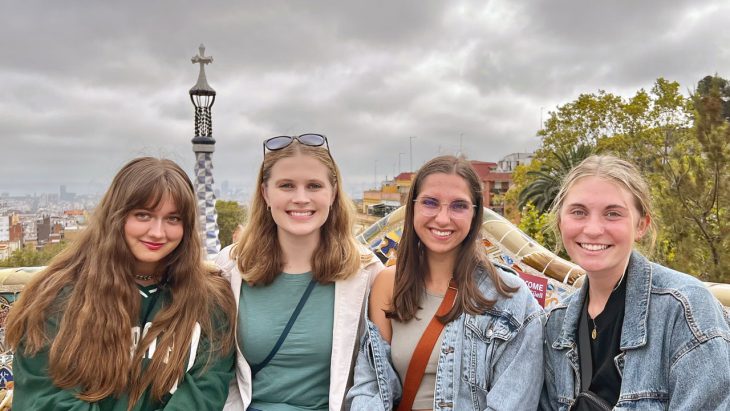 Like many beloved aspects of the undergraduate experience, the COVID-19 pandemic drastically changed the nature of study abroad programs. In March 2020, Transylvania University students who were studying abroad had to return home unexpectedly, and those who had planned adventures overseas during the upcoming May and fall terms found themselves hitting pause on their travels.
Thankfully, study abroad programs have rebounded with the advent of vaccines and "the new normal."
In fall 2022, seven Transylvania students — Ally Frederick, Audrey Goodman, Megan Heeb, Farris Herrington, Anna Kelly, Sophie Ritzenthaler and Sam Sadler — studied abroad through the GlobalTransy program, marking a welcome shift back to travel-based education. Their destinations included London, England; Santiago, Chile; Lyon, France; and Alicante, Spain.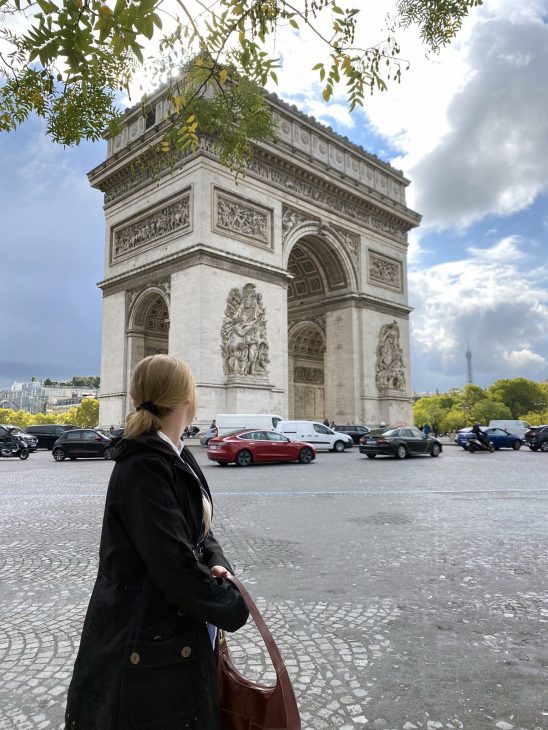 Studying abroad allows students to immerse themselves in a new culture. Students who major or minor in a world language have the option to hone their skills by taking classes that are fully or partially taught in their language of study.
The educational site may also tie directly into the course material, adding another layer of meaning to the subject being studied. For example, Sadler, an English and political science double-major who studied in London, took courses including London's Literature and Shakespeare: The Comedies and the Histories. Frederick, who studied in Chile and is majoring in Latin American and Caribbean studies, selected a course that focused on women in society from a Latin American perspective and a regional dance class, among others.
While students generally appreciate the unique learning and travel opportunities offered by a semester abroad, the joys are often compounded when shared with a friend. Many Transy students opt to travel with others, whether that means spending a full term learning in the same location as a classmate or taking weekend jaunts to a neighboring country to meet up with fellow student travelers.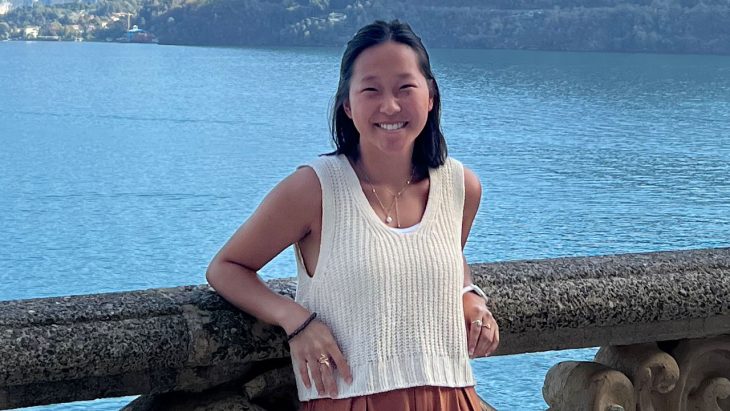 "It almost seems like a cop-out to say it, but every experience I had was my favorite because I got to experience it with my best friends, from watching a fashion show in Paris, to learning the history of WWI in Normandy, to watching World Cup matches in a small pub in the Old Town and screaming allez les bleus!" said Goodman, who studied in Lyon with Herrington.
Time spent in a new environment, away from traditional sources of support, can also boost students' confidence and allow them to gain critical life skills. "When you live in a foreign country, even if you are not learning the language or the country speaks English primarily, there are still challenges you will face in everyday life, and navigating a different lifestyle can be seriously stressful but so rewarding," Goodman explained. "You will do a lot of things you didn't think were possible and work through complex problems everyday."
The most ringing endorsement for study abroad may be best expressed in the words of the students who recently returned from last term's adventures.
"Studying abroad has been one of the most rewarding experiences of my life," said Sadler. "It's a very unique opportunity to go live in another country for a few months, and college is a great time to do this."
Frederick added, "I would tell other students that while it may feel and seem scary, impossible, inconvenient or any host of other intimidating feelings, it is more than worth it. While people always tell you it will change your life, you can't fully understand how true that is until you do it yourself."
Transy students who are interested in learning more about upcoming opportunities to study abroad may contact Rachel Wilson, director of global and intercultural education, at studyabroad@transy.edu for more information.