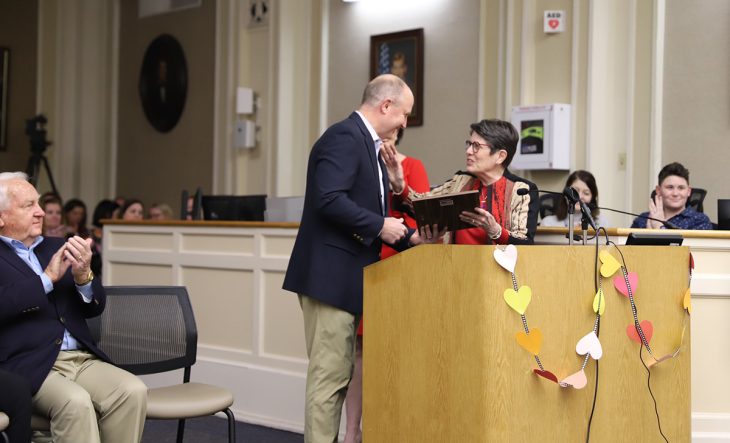 Yesterday wasn't just Valentine's Day.
In Lexington, Coach Brian Lane Day was an occasion to show love for the longtime leader of the Transylvania University men's basketball and golf teams.
"Coach Brian Lane is well on his way to becoming a legend," said Mayor Linda Gorton during yesterday's council work session as Lane stood next to her at the podium.
Then Gorton read the proclamation declaring the day in his honor, hitting career basketball highlights like recently notching 350 wins, along with his successes in the NCAA tournament and conference. She also spotlighted his golf coaching accomplishments, including winning 14 conference championships and twice finishing national runner-up.
Read about what he's accomplished for our basketball and golf programs during his more than two decades at Transylvania.
At yesterday's work session, Lane mentioned Transylvania is hosting the Division III Men's Golf National Championship in May. This past October, the university invited teams to a preview day at the tournament site: Keene Trace Golf Club.
"When all those teams come in, they rave about Lexington … and how the community embraces people that come in," said Lane, a 1990 Transylvania graduate.
Attending the event with him was his father, Don, a hall of famer who coached Transylvania for 26 years (pictured below).
That's almost a half century of leading the Pioneers between the two.