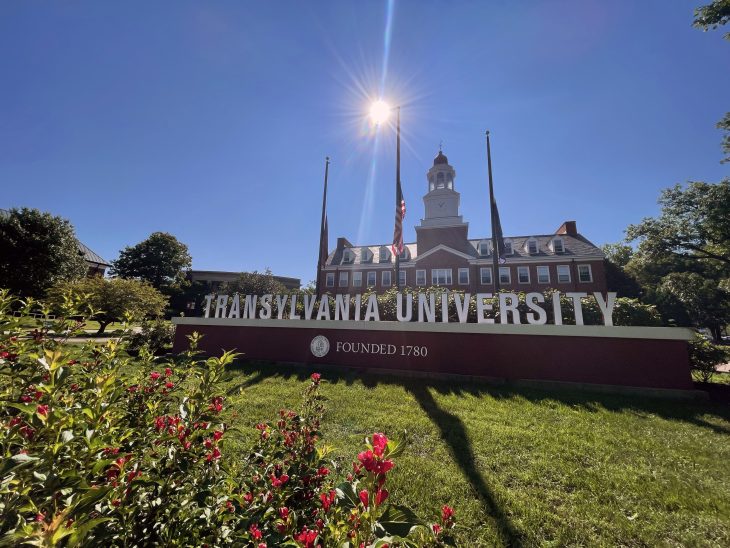 It's almost time to come Together for Transy again!
As Transylvania University prepares for its annual day of giving on Tuesday, March 21, the Office of Alumni and Development is seeking Pioneers to get involved in multiple ways — both by serving as volunteers and by sponsoring this year's donor challenges.
Sign up to be a volunteer if you're willing to spread the word about Together for Transy. Those who sign up will receive a guide to make sure that their phone calls, text messages or social media posts have all of the information interested Pioneers will need to give back on March 21. Volunteers will also have the opportunity to tell their own Transy stories and will receive an exclusive volunteer T-shirt.
For Pioneers who want to boost the impact of their giving, sponsoring a challenge is another way to magnify your monetary contribution. Challenges can be sponsored by a single person or by a group, making them an ideal way for classes, athletics teams, sororities, fraternities and other organizations to get involved. Challengers can also set their own pledge amounts and designations, allowing maximum flexibility for interested donors.
Visit together.transy.edu to learn more about how you can spread the word or sponsor a challenge. Your generosity today allows us to continue providing an exceptional educational experience for tomorrow's students.