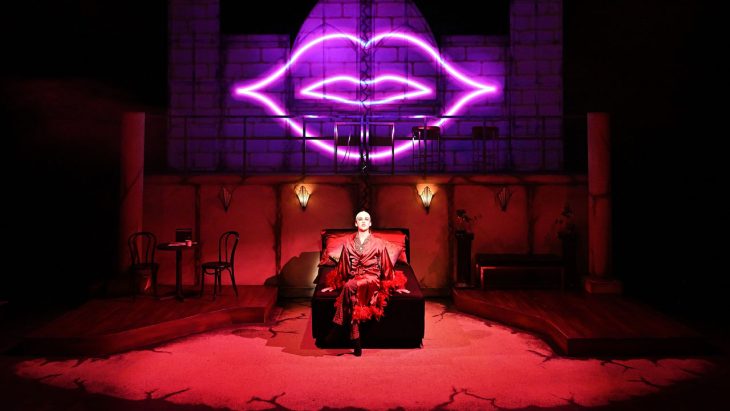 Opening this week, Transylvania University Theater presents "Angels in America: Millennium Approaches," the first half of the award-winning play by Tony Kushner. Set in the mid-80s amid the height of the AIDS epidemic, "Angels in America" explores the intersecting lives of six New Yorkers. In 1993, the play won both the Pulitzer Prize for Drama and the Tony Award for Best Play.
"Angels in America" is directed by Tosha Fowler, Transylvania's theater director, with Transy senior Hannah Tirlea as assistant director. Fowler became interested in staging "Angels in America" during the height of the COVID-19 pandemic, drawing parallels between the AIDS epidemic and the most recent health crisis facing the world.
Although the play has a relatively small cast, it's enormous in scope, and the staging reflects the magnitude of its themes. "We're going with a club atmosphere, so every part of the set and part of the theme is this '80s nightclub," Tirlea explained, adding the pitch for Transy's interpretation of the play included the nightclub previously serving a church, which is visually reflected in the stunning set design.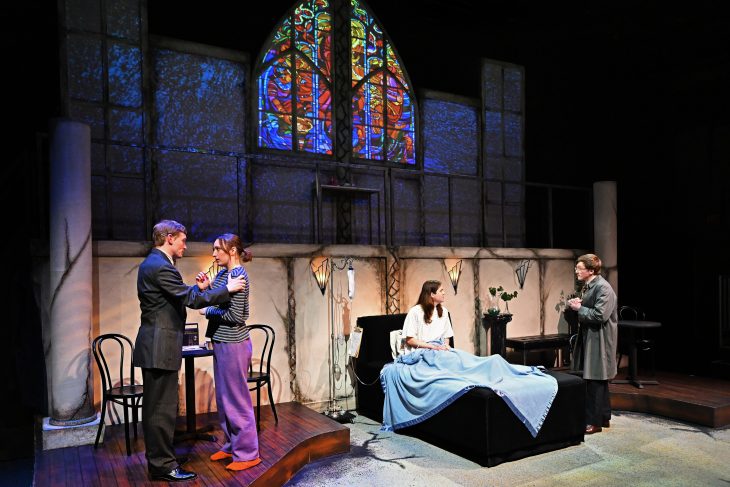 The opportunity to help oversee a show of this magnitude gave Tirlea a new appreciation for directing. "I've always done the acting side of this, so it's so interesting to see how the decisions get made," she said. "It's been really cool to see why things happen the way they do."
The play bears a content advisory for sex, violence, gore, drug and alcohol use, profanity, intense and emotional situations and the use of strobe lights and fog machines. "Expect to laugh at times, and to cry," Tirlea said. "It's a beautiful play. There's a lot to take from it."
One of those takeaways is the opportunity to see things from a different perspective, a tonic in an increasingly polarized world. In the play, "There's a moment where they talk about this 'blue streak of recognition' that I think is very powerful and that we kind of lose in our day-to-day lives — that everyone is just a person," Tirlea added.
"Angels in America" previews on Wednesday, Feb. 22, at 7 p.m. The show will run from Feb. 23-25 at 7 p.m., with a final matinee showing on Feb. 26 at 2 p.m. Reserve your free tickets.