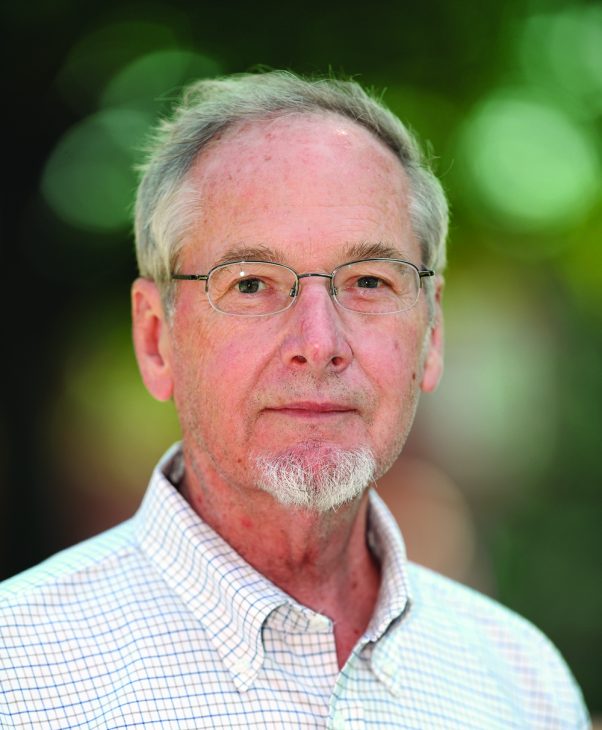 Richard Taylor, a Transylvania University professor emeritus, has been inducted into the Kentucky Writers Hall of Fame.
Taylor is a former state poet laureate who retired from Transylvania in 2022 after 14 years as an English professor and Kenan Visiting Writer. The sixth-generation Kentuckian has written 18 books, according to the Carnegie Center for Literacy and Learning, which features this year's five inductees. "His primary material has been the colorful history and landscape of Kentucky."
His books include "Elkhorn: Evolution of a Kentucky Landscape," winner of the Thomas D. Clark Medallion, and the 1975 poetry collection "Bluegrass," which was "one of the first books printed by Gray Zeitz at his legendary Larkspur Press in Owen County," according to Carnegie. (Transylvania celebrated Larkspur Press in a collaborative exhibition in 2019.)
Taylor earned a B.A. in English from the University of Kentucky in 1963, an M.A. in English from the University of Louisville in 1964, a J.D. from the University of Louisville School of Law in 1967 and a Ph.D. in English from UK in 1974.
His other books include "Sue Mundy: A Novel of the Civil War," "Girty" and "Earth Bones."
"The Carnegie Center and the Kentucky Arts Council created the Hall of Fame in 2012 to recognize great Kentucky writers of the past and present, and to educate Kentuckians about this state's rich literary tradition," Tom Eblen of the Carnegie Center told the Lexington Herald-Leader.
A ceremony will honor the inductees March 23 at 7 p.m. at the Kentucky Theatre.