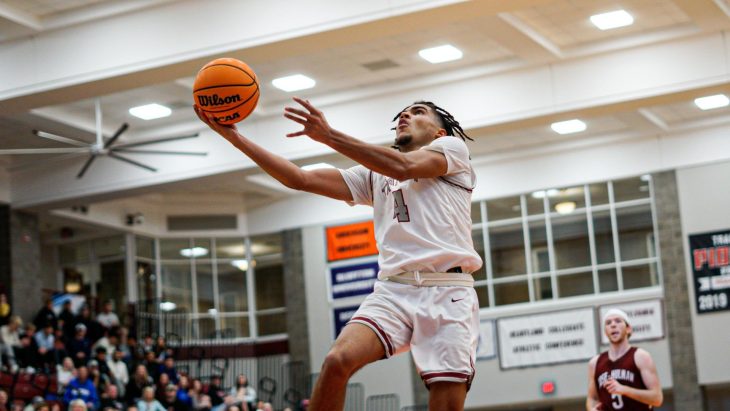 A Transylvania men's basketball player was named Athlete of the Week by WKYT for his stand-out performance this past weekend. Jaylan Green, a junior guard, was recognized by Lexington's CBS affiliate on Jan. 25.
With the final seconds ticking off the clock, the game was tied at 65. That's when junior guard Jaylan Green drove the lane to give Transy the lead with one second to play.

"All of my teammates trust me, and coaches trust me," said Green. "Coach drew up a play for me, and it was my birthday. So I was like, we've got to get the win, and it felt good."

WKYT.com
In the last second win against Rose-Hulman Jan. 21, Green led the Pioneers with 18 points, five steals and three rebounds. A leading scorer for Transy, Green played his high school basketball at Lexington's Frederick Douglass High School.
"This year has been a really good year for me," Green told WKYT.