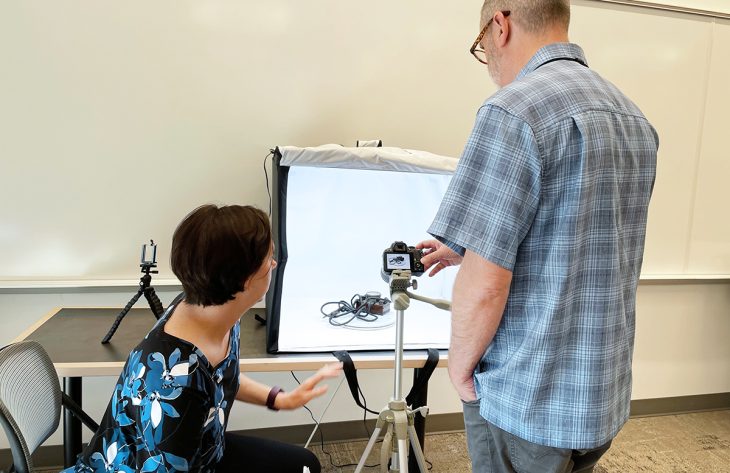 A visiting specialist from the Smithsonian once called Transylvania University's Moosnick Museum one of the finest collections of its kind in the nation.
But with no single location or regular hours, seeing these 19th century science artifacts takes some doing.
So this past summer a team from Transylvania helped launch a 3D imaging project to make these items, along with others from the library's Special Collections, more accessible — from a historic hairball to dissectible mannequins. (Follow the museum on Twitter @ImmenseHairball.)
Transylvania established the first medical school in the "West," rivaling Harvard for a while. It was also home to the first medical fraternity of its kind, which led to the founding of the American Medical Association.
To help share artifacts from that era, the team attended the Institute for Liberal Arts Digital Scholarship this past summer at Grinnell College in Iowa. (It's part of Transylvania's larger focus on the digital liberal arts.)
They learned about digital scholarship in general and made 3D images with a few practice objects with the guidance of experts.
Making this 3D volt meter image was good practice for scanning items from the Moosnick Museum:
Next steps include coming up with best practices for scanning museum items, training students and other team members to scan objects, building a digital repository and creating virtual exhibitions that showcase different aspects of the museum collections. Stay tuned!