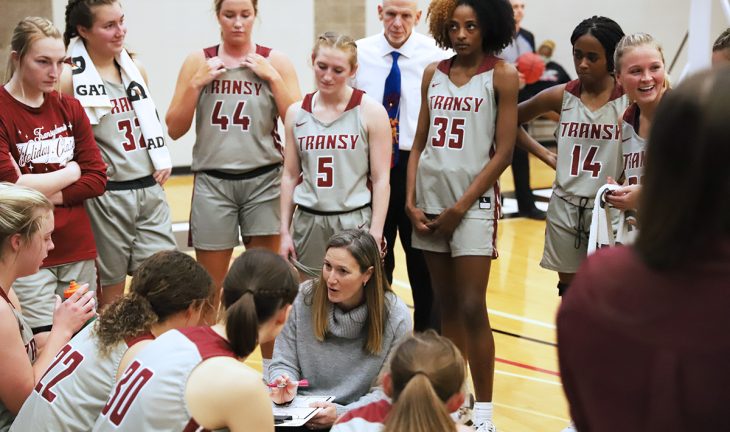 Just going by the numbers, Juli Fulks' basketball team is obviously impressive: 18-0 record, ranked No. 2 in the country, 1 loss in the past 2 seasons and 0 home conference losses since 2017.
But the head coach also cares about her athletes as students and young women, ensuring they excel in the classroom as well as on the court. Fulks was recognized for being not only a winning coach, but also a positive role model for players in the nomination for this month's campus Essential Piece Award, which she received in the Beck Center before this afternoon's matchup against Manchester.
Also this week, D3hoops.com talked with Fulks about her team and its incredible success for the "Hoopsville" podcast.
She said being in the country's top five is a reflection of what her squad has accomplished in the last few years. "It takes a little while to kind of build up to that," she said. "We started where we left off last year, which I think has played into a lot of the success."
Speaking to this consistency is the fact that the team is led by a talented group of seniors.
Another big part of their win streak is a strong defense. "This is a group that is committed to defending and rebounding and doing really well at that," Fulks said. (Holding opponents to an average of 40-something points a game gives a cushion to the offense, for one thing.)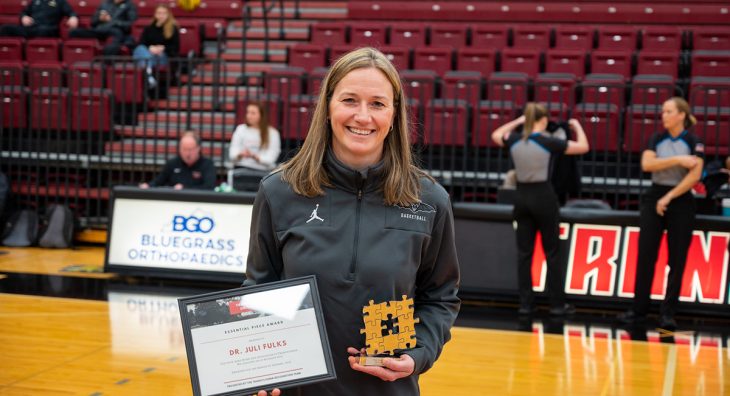 Fulks also complimented them on teamwork. "Their biggest strength is their willingness to share the ball," she said. "It's truly a team that does not care who gets the credit as long as they win."
Now the Pioneers are in the second half of the season and getting ready for tournament action.
"They have really big expectations," Fulks said. "The confidence is a part that always matters. There has to be a real belief that you can go in and win these games."
Believe, they do.
"We have a team that expects to find a way to win," Fulks added.
Their winning ways have inspired support outside the squad, perhaps most of all by her counterpart on the men's basketball team:
The players also are inspiring Fayette County schoolchildren through the Bat Buddy Tour of Lex:
Keep up with Transylvania women's basketball and other teams at transysports.com.