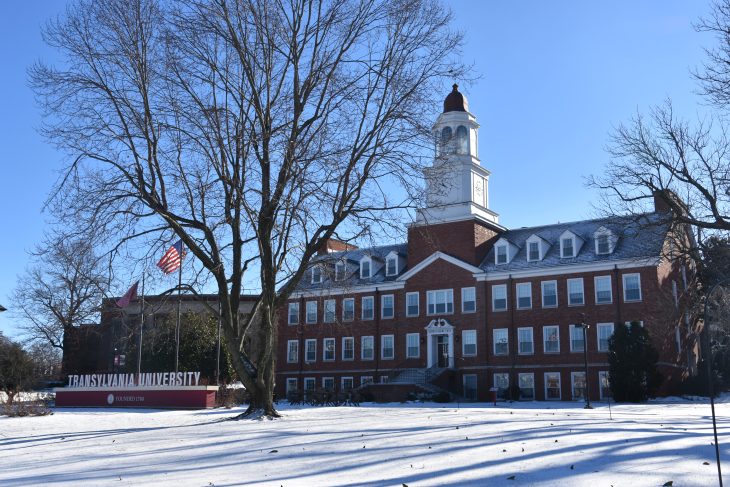 The new year has begun — but there's still time to join Transylvania's Class of 2027. High school seniors who are interested in joining the Transy family can apply until Feb. 1 to be considered for merit-based scholarships, with the exception of Premier Scholarships.
The February deadline "is the last date to receive options for scholarships and financial aid," said Julie Sams, Transylvania's interim director of admissions. "Admitted students will have exciting campus visit opportunities in the spring, which is a great way to see how valuable a Transy education is."
Applying is free and easy. Along with a brief application, students must submit a copy of their high school transcript, which can be sent directly to the Office of Admissions by their guidance counselor, and a recommendation from a school administrator. Transy is a test-optional institution, so ACT and SAT scores are not required for admission. Essays are also not required if a student chooses to submit the Transy application.
Transy offers a unique college experience — a small, caring community embedded in a mid-size city. We offer an exceptional education in the heart of Kentucky. Thanks in part to the university's high graduation and job placement rates, Transy alumni pursue bold paths with a variety of high-profile employers, including the New York Yankees, the Walt Disney Company and NASA.
Applications received after Feb. 1 will be considered for admission on a space-available basis.