High school seniors looking to earn federal and state aid, grants and work-study funds toward their college tuition still have time to fill out the Free Application for Federal Student Aid. It is the most important step in the financial aid process, and students should file a FAFSA application as soon as possible to ensure the largest aid package possible.
The FAFSA is designed to be simple to complete. Tips throughout the application help you understand the questions. Most people finish filling out the FAFSA in less than half an hour!
"Filing the FAFSA is the single most important step college applicants can take toward receiving federal and state aid, grants, work-study, loans and aid directly from Transylvania University," says Sarah Coen, Transy's vice president for strategic initiatives and enrollment management. "Virtually every applicant to Transy who completes the FAFSA is offered some form of aid, with an average package of approximately $33,000 per year."
To start the application, go to the FAFSA website and be sure to use Transylvania's school code: 001987. You will need identification and financial documents including a driver's license, social security card, W-2s, etc. Go to Transy's FAFSA webpage for more information. The application is completely free; families shouldn't pay services to complete the form for them.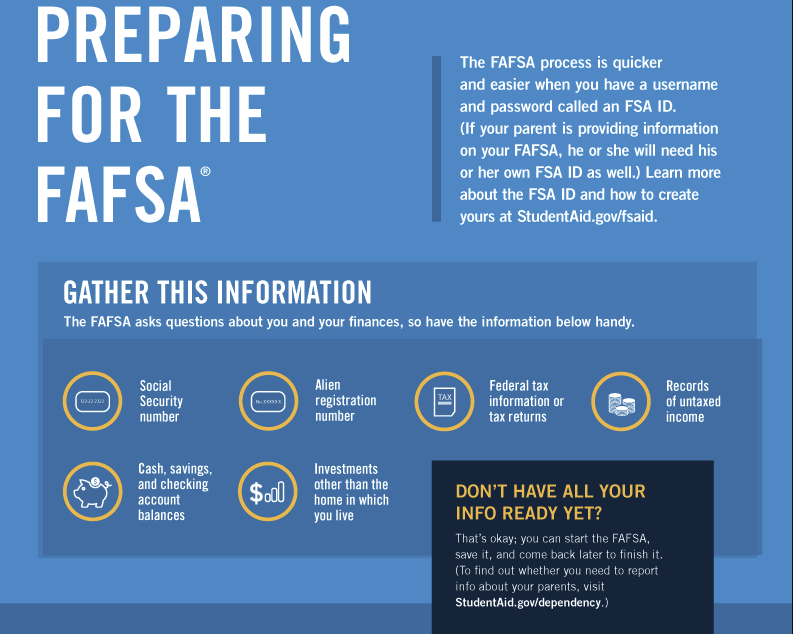 If you have questions, feel free to contact our Transylvania's financial aid office at 859-233-8239 or FinancialAid@transy.edu for assistance.
For even more help, check out five tips for filling out your FAFSA.