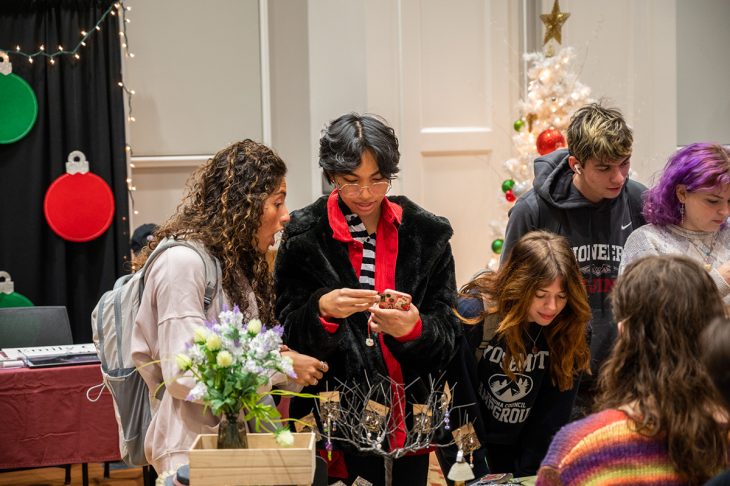 Transylvania University's first-ever Makers Market is underway in the Campus Center until 6 tonight.
The public is invited to come out and do some holiday shopping — while supporting local artists, entrepreneurs and other creatives.
Park for free in the Graham Cottage lot off North Broadway between Fifth Street and Kenilworth Court (campus map).
Some Makers Market vendors are Transylvania students taking advantage of the opportunity to showcase their talents — and make a little money for the holidays.
In fact, it's helping first-year student Becca Orjala along her career path as an artist. "I think this is a good start for me," said the studio art major selling works in a variety of media.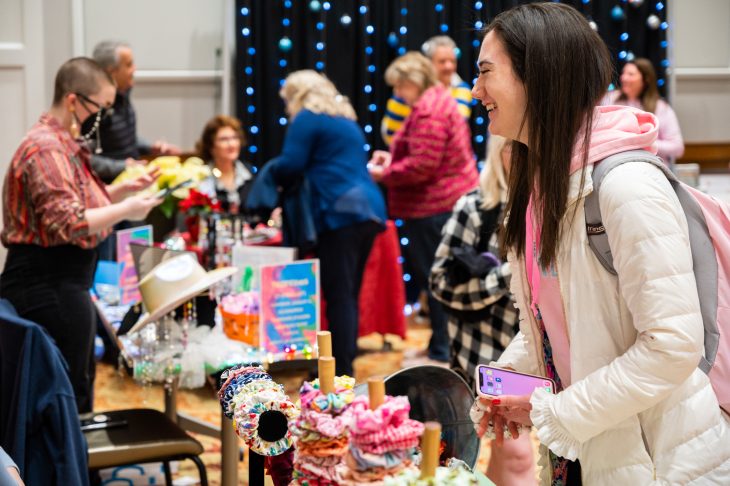 Corinne O'Bryan, assistant director of student success, said those who're involved have told her they're excited about participating. They're selling their goods alongside local community members while getting a chance to network with them. "Hopefully students can see themselves expanding their business in the future."
O'Bryan said this is a good opportunity to host a community event — one that invites "all of Lexington to see what Transy has to offer."
Tate Ohmer, a senior and Student Government Association president, agrees that Makers Market is a good opportunity for students to show their works. "Also, I'm getting a little bit of Christmas shopping done," he said.
In addition to artists and craftspeople, the event includes vendors like Terry Foody, a writer, historian and public health nurse, who had her books on display. One of them details heroes during Lexington's 1833 cholera epidemic (it has Transy ties). "I have a lot of respect for Transylvania because of the history with Lexington," she said.
The event is presented by Transylvania's Center for Entrepreneurship, Morlan Gallery and the offices of student life and diversity and inclusion.