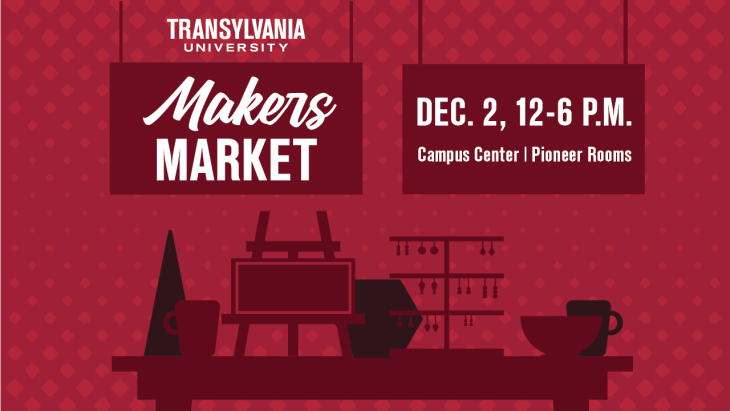 Transylvania University invites you to turn your passions and hobbies into a business as part of the school's first Makers Market next month. This is an opportunity to have free exposure, marketing materials and a pop-up table.
Planned for Dec. 2 from noon to 6 p.m. in the Campus Center, the event is open to members of the Transylvania community, including alumni, who are business owners with products or services — as well as to local entrepreneurs, artists, bloggers, foodies, visionaries, creatives and everyone in between. The Makers Market is presented by Morlan Gallery, the Center for Entrepreneurship and the offices of student life and diversity and inclusion.
The Center for Entrepreneurship is available to discuss your pop-up shop with you and answer any questions. There will also be an information session offered sometime in November to help you get ready for Makers Market (keep an eye out in Tnotes for more details).
Apply to become a vendor by Nov. 21.
Makers Market participants get:
A pop-up table (Transylvania provides the space free for students; it's $50 for outside vendors).
Free marketing and promotional communication.
Social media exposure.
Business counseling through the Center for Entrepreneurship.
Networking.
Seasonal food and drink.
And much more!
Questions? Reach out to Corinne O'Bryan.