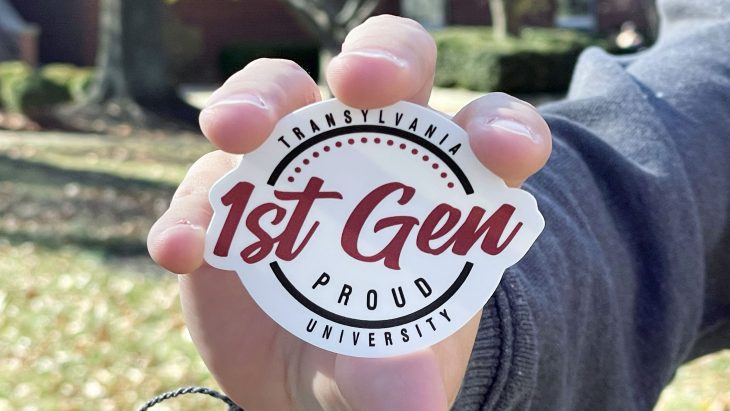 With nearly one in five Transylvania students being the first in their families to attend college, the university this week is recognizing them and other first-generation Pioneers.
The weeklong celebration builds on Tuesday's National First-Generation College Celebration, a day honoring the anniversary of the signing of the Higher Education Act of 1965 by President Lyndon B. Johnson. According to the National Center for First-Generation Student Success, the Higher Education Act helps "level a playing field that, for too long, had been weighed against Americans from minority and low-income backgrounds. In addition to creating federal grants and loan programs to help students finance their educations, the legislation made key investments in institutions of higher education."
First-Gen Week events at Transy include a trivia night Monday, followed by a virtual celebration Tuesday (also Election Day). On Wednesday, stop by the Campus Center for popcorn from noon to 1 p.m. Then there will be a first-generation documentary screening Thursday in the Valvoline Game Room starting at 7 p.m. On Friday morning, first-generation students, employees and others can stop by Donuts with the Deans from 9-11.
Additionally, current students and employees can pick up a "1st Gen Proud" sticker in the Student Life office. First-generation Transylvania community members can share their stories on social media this week using #TransyFirstGenPride and #CelebrateFirstGen.