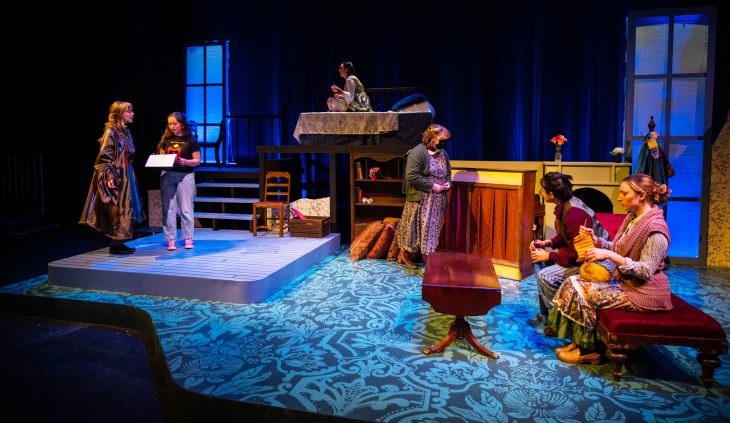 A narrative can be conveyed in various ways — from words to images … to what we wear.
In the upcoming play "Little Women" presented by Transylvania Theater, the youngest March sister, Amy, gives away one of her bangles to her future husband when he rescues her. And on a different occasion, her older sister Meg gives him a brooch, perhaps a bit more mature piece of jewelry than a bangle.
"Quite often, costumes don't get to function in that way," said Melissa Gilbert, Transylvania University's new resident costume designer and theater instructor, who was part of a musical production of "Little Women" this past spring.
Transylvania's version runs Nov. 9-13 in Little Theater. Reserve free tickets to the show, guest directed by Derrick Ledbetter and written by Kate Hamill, who gives us a fresh interpretation of Louisa May Alcott's classic coming-of-age novel. (Also, Transylvania President Brien Lewis, who has a theater background, will appear in the play.)
Theater program director Tosha Fowler said she's loved the story since childhood, and hearing Gilbert talk about it gave her a deeper understanding of the characters.
Gilbert said the story captures the out-of-control nature of adolescence, where everything matters a lot — and, in particular, it shows how these 19th century girls struggled to fit their hopes and dreams into a society that saw female youths as either children or "little women" (i.e. forced into adult roles).
"I think it's one of the most exciting scripts I've read in at least 10 years," Gilbert said. "The writing is so smart and quick."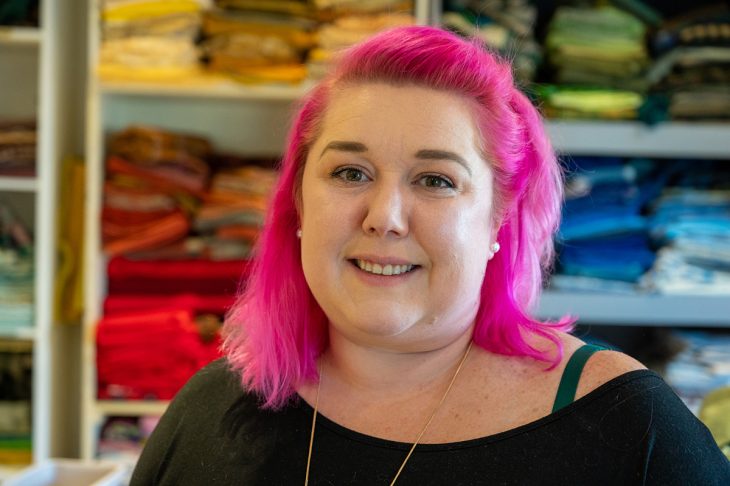 While the story is set in the Civil War era, the costumes and language are contemporary, which is part of a trend in theater.
Still, through the clothing, Gilbert was able to harken back to Victorian times by playing with patterns and colors.
She noted how the university supports opportunities like this for faculty and students to be creative, which is something she's been looking for. Originally from Arizona, Gilbert earned a Master of Fine Arts from the University of Iowa and served as a wardrobe supervisor and costume associate for the Olney Theater Center near Washington, D.C.
Gilbert, who also led ghost tours in the D.C. area, said Transylvania reminds her of her own undergraduate experience of a tight-knit school community. "I'm excited to see my students grow."
Find out more about Transylvania Theater's production of "Little Women," as well as other upcoming shows this season.