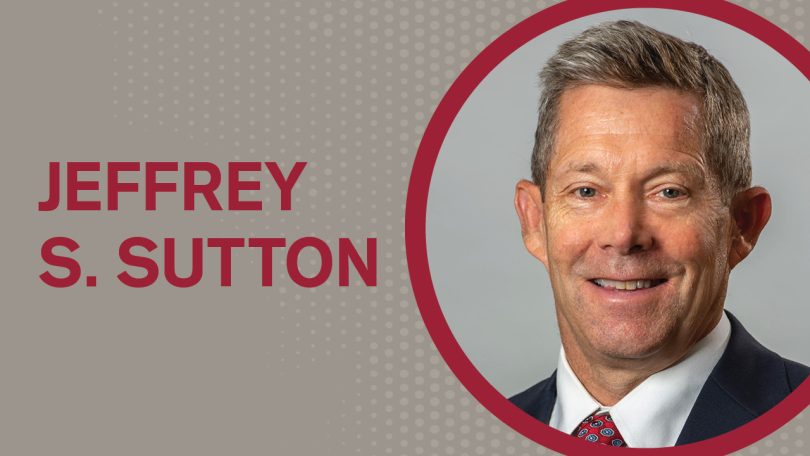 Jeffery Sutton, the chief judge of the 6th U.S. Circuit Court of Appeals, will visit Transylvania next Tuesday as the inaugural speaker of the Pre-Law Society's annual distinguished lecture. Sutton will speak on his recent book, "51 Imperfect Solutions: States and the Making of American Constitutional Law."
The lecture is scheduled for Tuesday, Oct. 18, at 4 p.m. in the Pioneer Rooms in the W. T. Young Campus Center. The event is open to the public.
In addition to being the 6th Circuit's chief judge, Sutton currently serves on the executive committee of the Judicial Conference of the United States, and as the commissioner of the Supreme Court Fellows Program. He has also served as chair of the Federal Judicial Conference Committee on Rules of Practice and Procedure and as chair of the Advisory Committee on Appellate Rules. 
Since 1993, Sutton has been an adjunct professor at The Ohio State University College of Law, where he teaches seminars on state constitutional law, the United States Supreme Court and appellate advocacy. He also teaches a class on state constitutional law at Harvard Law School.  
The distinguished lecture is hosted by the Transylvania Pre-Law Society, which launched this past spring.