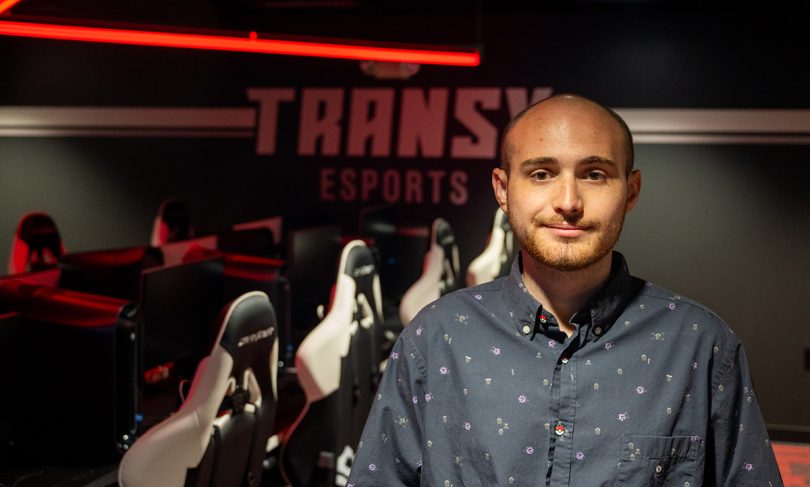 When Dylan Osborne started playing video games competitively at the University of Pikeville, esports were still new enough for people to wonder how they were going to get him anywhere in life.
Well, they have. He's the new esports coach at Transylvania University.
The school launched the program last year to give students a chance to not only take part in a growing (and lucrative) worldwide phenomenon, but also get more engaged in the campus community.
Playing esports on UPike's team helped get Osborne out of his dorm room and doing things with his schoolmates. "They got me invested in the community and gave me a place to call home," he said. (Osborne went on to earn a degree in film and media arts.)
In his first week at Transylvania, he's been recruiting team members and thinking about possible events for the school's new esports arena, like high school tournaments and meet-and-greets with other prospective students.
Transylvania's team has the option to compete in Overwatch, League of Legends, Rocket League, Fortnite and Valorant. The program may add different opportunities like Pokémon VGC, which Osborne competed in at an international tournament (he played Overwatch and Hearthstone in college). With a good Pokémon VGC showing, a collegiate team could earn a trip to the world championships in Japan.
Competing with others by their side teaches gamers teamwork, like athletics does, and encourages them to branch out as players. Gaming with the same group over and over forces them to coordinate and make positive adjustments they otherwise wouldn't have made.
Osborne, who most recently was Midway University's assistant esports coach, has seen a lot of student interest in gaming at Transylvania — so he's optimistic about the pool of potential team members.
He noted that students shouldn't feel like they have to be a top gamer to make it on the team — players with a range of skills compete at the collegiate level, where they have a chance to level up their performance through hard work.
Transylvania students can join the program's Discord server for more details if they're interested in esports.
They'll certainly have a coach who is. He's been playing video games since he was a little kid absorbed in the adventures of Pokémon on his Game Boy Color.
"This is my dream job," Osborne said.