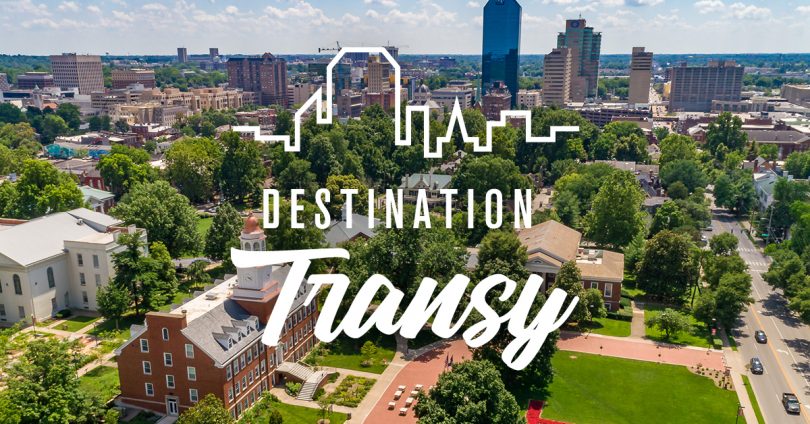 Is Transy right for you? The best way to find out is to experience it for yourself. Join us for that chance at one of our preview day events this fall. Destination Transy is the ultimate of visit options, letting you preview Transy's beautiful, downtown campus and explore life as a Pioneer.
This fall, Transylvania is hosting Destination Transy events that are personalized according to what you tell the university you're interested in learning about. Get more details and register for either Sept. 17, Oct. 27 or Nov. 4.
These preview days will feature student and faculty panel discussions, campus tours and information sessions covering a wide variety of topics like athletics, academic programs, application and scholarship deadlines, student organizations, study abroad and more. Plus, visitors will get to interact with current students about life as a Pioneer and enjoy a free meal.
"Destination Transy is an opportunity for students and their families to learn about Transylvania in a relaxed environment," said Sarah Guinn, assistant director of admissions. "We invite you to see how you can pursue bold paths at an exciting and innovative institution. Whether it's your first college visit or you've been on several different campuses, come learn about Transy and how it should be your college home."
These preview days are a chance to explore the places you'll eat, sleep, learn and play in one of the country's "Best Places to Live" — Lexington, Kentucky.