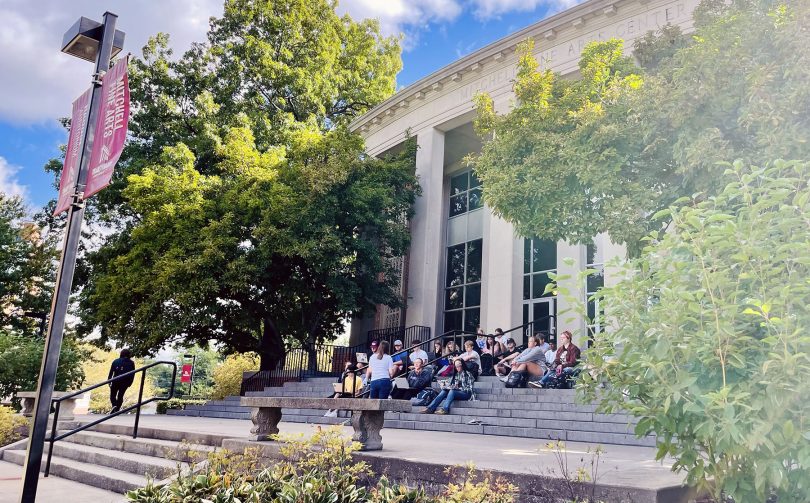 Eligible students from throughout Kentucky who apply to attend Transylvania are now able to take advantage of the 1780 Guarantee, ensuring full-tuition coverage through a combination of institutional, federal and state grants and scholarships. The new program, unveiled just last week, will now serve students all across the state.
"We are excited to expand this opportunity to the entire state of Kentucky," said Sarah Coen, vice president of strategic initiatives and enrollment management. "Given the excitement since we announced it and the growing need for this type of program, we ultimately decided that expanding this was in the best interest of the Kentucky families we serve."
The 1780 Guarantee assures that full tuition and fees will be covered for Pell Grant-eligible students throughout Kentucky. Those enrolling for the first time in fall 2023 or after are eligible for this program and will be automatically considered for eligibility upon application to Transy.
Students must submit the Free Application for Federal Student Aid (FAFSA), have a minimum 3.3 weighted GPA and apply for admission by Dec. 1.
Transylvania offers a range of scholarships — from $10,000 awards to the William T. Young — for academics, leadership and more. In fact, 99% of Pioneers receive scholarships or grants that bring down the cost of an education that is already less expensive than the national average for comparable private liberal arts colleges.
Applications for prospective students are open now at transy.edu/apply. Those who wish to receive priority consideration for both admission and scholarships should apply by the early action deadlines, the first of which is Oct. 31. The FAFSA opens for submissions on Oct. 1.