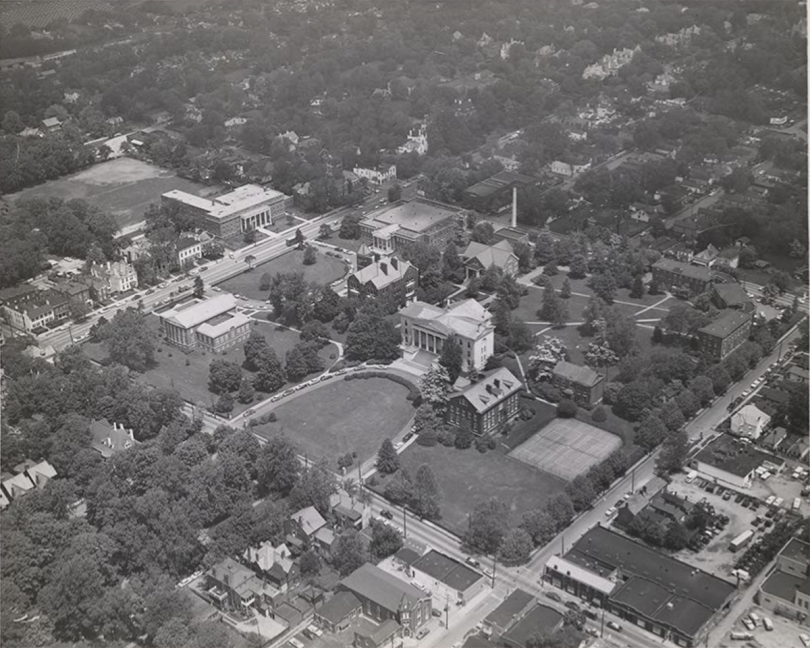 Transylvania's library has given us a glimpse into how the university has changed over the years by digitizing more than 300 photos of buildings — from aerials of the whole campus to a picture of somebody painting a sign over the old Arena Theatre entrance (while a companion just sits there reading a book).
Not only is the online collection interesting to browse, but the buildings depicted in it have been geotagged by student intern Leigh Kostenbader '23. Archiving their exact locations opens up possibilities like perhaps strolling across campus with an augmented reality app on your phone that shows you what the old Ewing residence hall would have looked like tucked into the corner of Fourth and Upper in 1958.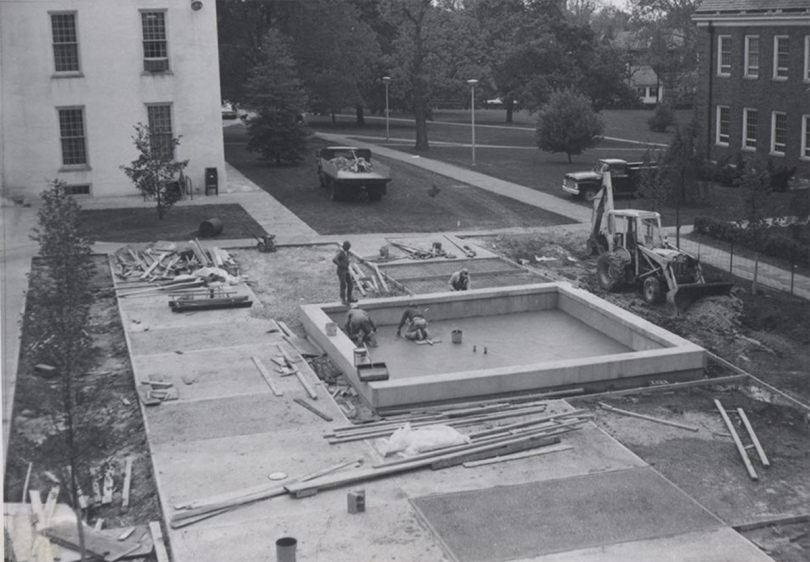 The photos, which are included in the Kentucky Digital Library, also make the university's history more accessible. "We get questions from researchers about what campus looked like in the past and what former buildings existed," library director Susan Brown said. Now that the images are online, it enables not only historians but anybody who's curious "to explore the photos at their own pace and in the comfort of their own home."
Digitization and Metadata Specialist Kevin Johnson worked on the project along with Kostenbader, who besides getting to explore an interest in geotagging learned the "process of digitizing archival materials and standard methods for describing archival resources in a database," Brown said.
These 300 photos are a small part of a collection of between 30,000 to 40,000 images being digitized.
Brown said the library may one day expand the building photo geotagging project beyond campus to work with images from around Lexington that are in collections outside Transylvania's Archive Photos, like Coleman or Bullock.
Check out some of the Transylvania library's other digital collections.