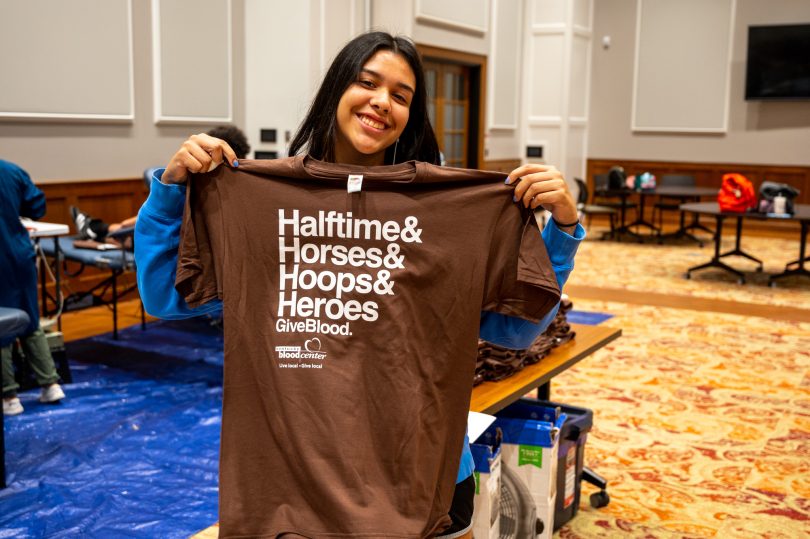 Transylvania students, employees and community members answered the Kentucky Blood Center's call Wednesday at the campus' first blood drive this academic year.
"Our goal was 32 pints and we collected 41! This is the highest Transy total since October 2019," said Amy LeVan, a donor recruitment specialist with KBC. "Those 41 pints of blood have the ability to impact nearly 120 Kentucky patients at a time when blood is in a critical need situation."
Students from Transy's Pre-Health Club recruited donors for the drive, giving them an opportunity to not only be involved in health care, but serve the greater Lexington and Central Kentucky community.
"We truly value our partnership with Kentucky Blood Center because the work helps people every day. The need for blood donors is always high and our Transy community is here to help," said pre-health coordinator Robin Prichard.
According to the KBC, when donors give at events such as the Transylvania drive, their donation goes directly to patients in Kentucky to aid with cancer treatments, premature births, surgeries, car accidents and more. In the U.S., someone needs a transfusion every two seconds.