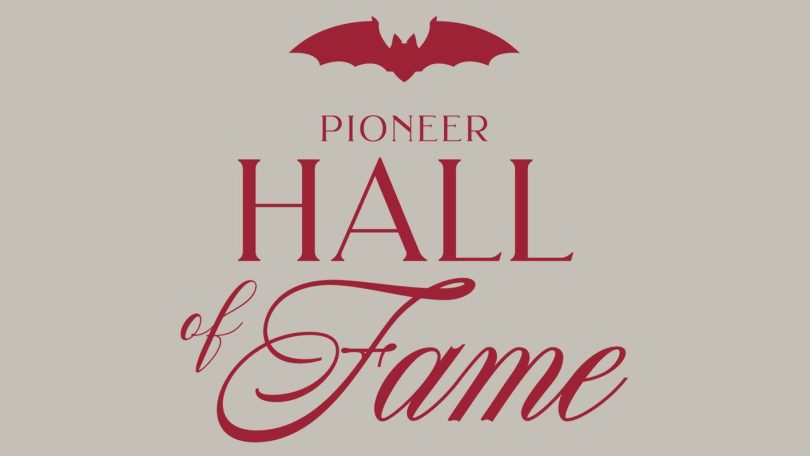 Transylvania Athletics announced three former student-athletes will join the Pioneer Hall of Fame in 2022. Erik Bell '96 (swimming), Erin Hunter '03 (softball) and Justin Tereshko '12 (men's golf) will be recognized at a ceremony on Oct. 9.
"These inductees certainly speak to the excellence that we have seen in our student-athletes. We are excited to celebrate with these three individuals," said Holly Sheilley, vice president for athletics.
Bell, a Jacksonville, Florida, native, attended Transylvania University from 1992-96. As a Pioneer, Bell earned accolades while serving as a captain for all four years. A record-setting athlete, Bell graduated with a computer science degree, attended law school at the University of Florida, and currently serves as assistant general counsel to the of Palm Beach County, Florida, school board.
Hunter played softball at Eastern High School in Louisville before coming to Transy. She was a business major and a four-year varsity pitcher for the Pioneers. Hunter still holds all-time pitching records at Transy and was the Athlete of the Year in 2002-03.
Tereshko was a four-year letter winner for Transy men's golf. A record-setting All-American golfer, he earned both individual and team honors at the conference and NCAA levels. After Transy, Tereshko held coaching posts at Huntingdon College, DePauw University, Guilford College and the University of Louisville before taking the reins at Hanover. He spent one year as the head coach at Bellarmine University before accepting his current position as head coach of Eastern Kentucky University.
Tickets to the Hall of Fame banquet may be purchased via this RSVP form by Friday, Sept. 30. Admission to Oct. 9 event, which begins at 3 p.m. and includes hors d'oeuvres, is $25 per person.
Read the full announcement on transysports.com.