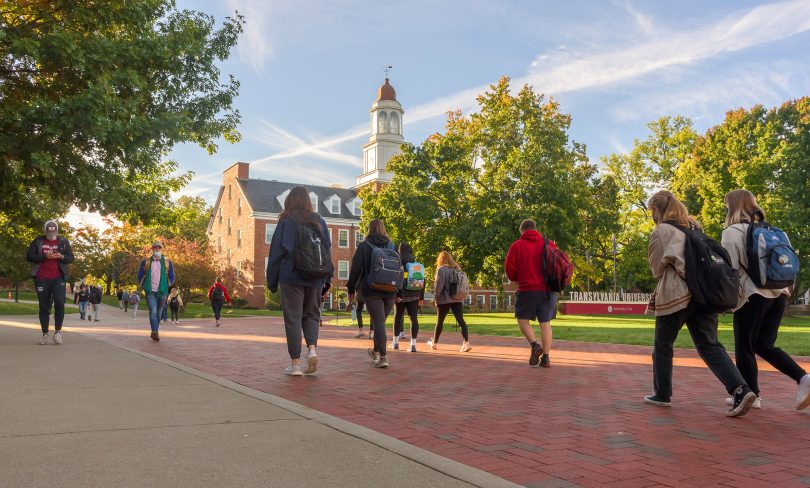 Transylvania University has created two new scholarships delivering the benefits of a top-notch liberal arts education to local residents and students from diverse backgrounds.
The 1780 Guarantee assures full tuition and fees are covered for eligible Kentucky students, and the Impact Scholarship does so for student leaders of color engaged in the community.
"These scholarships will make an impact locally not only by removing financial barriers for deserving students, but also by strengthening the university's already close ties to our community partners," President Brien Lewis said. "We look forward to seeing what these students can accomplish — both on campus and off."
The Impact Scholarship goes to students of color who've displayed leadership and personal perseverance while serving one of Transylvania's partner organizations including: Adelante, Black Male Working Academy, Common Good, Pilgrim Baptist Church, St. Peter Claver Catholic Church, IGNITE (formerly Pioneer Pathways) and the Louisville and Lexington YMCA Black Achievers.
As for the 1780 Guarantee, this program benefits high school or home-school graduates enrolling in fall 2023 (and after) who are Pell Grant eligible from throughout Kentucky. It assures the cost of a Transylvania education is covered through a combination of institutional, federal and state grants and scholarships.
Get the details on the Impact Scholarship and 1780 Guarantee, including eligibility requirements, on Transylvania's website.
"We are very excited to launch the 1780 Guarantee and Impact Scholarship," said Sarah Coen, vice president of strategic initiatives and enrollment management. "These programs are designed to broaden access for Kentucky students who are interested in the Transylvania experience. As Kentucky's first college, we want more of the talent in our home state to stay here. We see this as a commitment to all Kentuckians."
These new programs are an extension of Transylvania's Premier Scholarships program, initiated by former board chair W.T. Young Sr., who was a passionate supporter of education in Kentucky. The William T. Young Scholarship is a full-tuition award designed to bring top high school students to Lexington.
Transylvania offers a range of scholarships — from $10,000 awards to the William T. Young — for academics, leadership and more. In fact, 99% of Pioneers receive scholarships or grants that bring down the cost of an education that is already less expensive than the national average for comparable private liberal arts colleges.
Applications for prospective students are open now at transy.edu/apply. Those who wish to receive priority consideration for both admission and scholarships should apply by the early action deadlines, the first of which is Oct. 31.