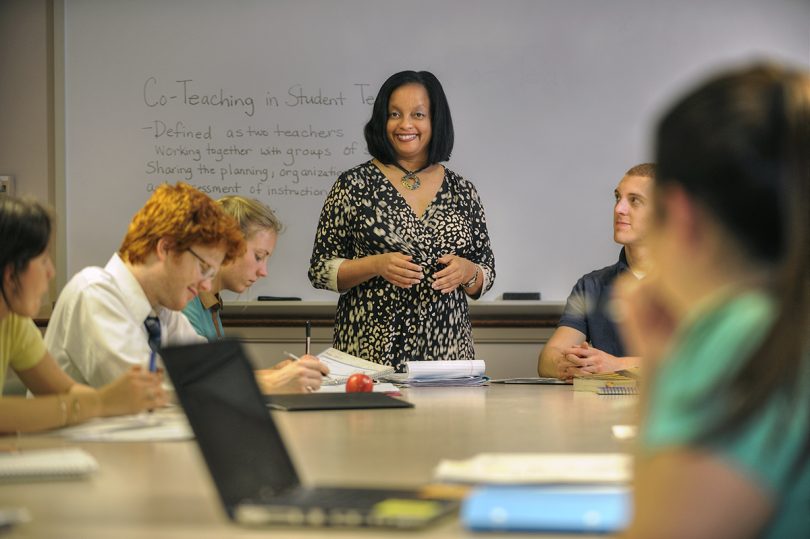 Transylvania University ranks No. 1 among Kentucky colleges when it comes to acing the Praxis exam required to teach elementary school.
According to PraxisExam.org, Transylvania students pass the Praxis 61% of the time on their first attempt. The state average is 46%.
"The Transylvania education program is committed to preparing high-quality, caring and culturally responsive teachers who demonstrate a strong command of knowledge related to content and pedagogical practice," said professor Tiffany Wheeler, program director. "We have outstanding teacher candidates and are extremely impressed with the consistently high Praxis pass rate for our students."
These Pioneers can pursue a teacher preparatory education degree or take a nonteaching path (one that doesn't require the Praxis) in education and social change.
Those wanting to teach in the state take a series of Praxis exams "designed to ensure that prospective teachers meet certain levels of academic achievement and preparedness for teaching in a classroom," according to PraxisExam.org. These are the most widely accepted teacher certification tests in the nation.
"In the past seven years, 100% of our education program completers passed all of their required Praxis exams and did so with excellent scores," Wheeler said.