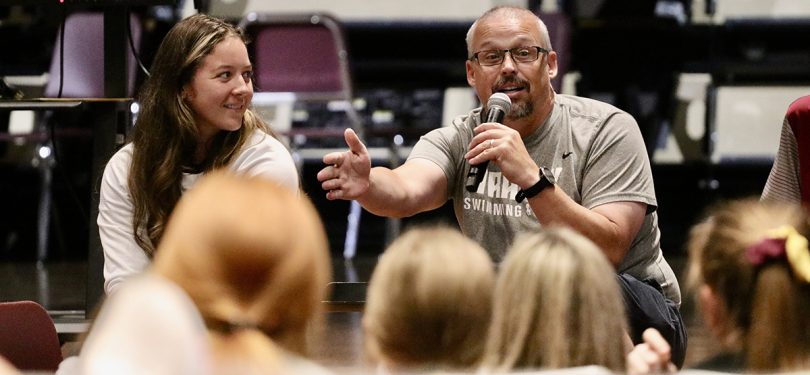 Transylvania University athletics staff traveled to Barren County on Monday to talk about the positive power of sports with more than 50 middle and high school girls.
The Empowering Female Athletes Day, which also included skills and leadership development, commemorated the 50th anniversary of the passage of the federal Title IX antidiscrimination laws, according to WCLU Radio.
Holly Sheilley, Transylvania's vice president of athletics and chair elect of the NCAA Division III Management Council, told the students her own inspirational story of how she overcame a lack of opportunities when she was younger. "We didn't have very many sports," she said. "We only had a handful that I could even play. Before I was in high school – when I was in middle school and elementary – there were no girls anything."
Sheilley is only the third ever female athletic director in Kentucky.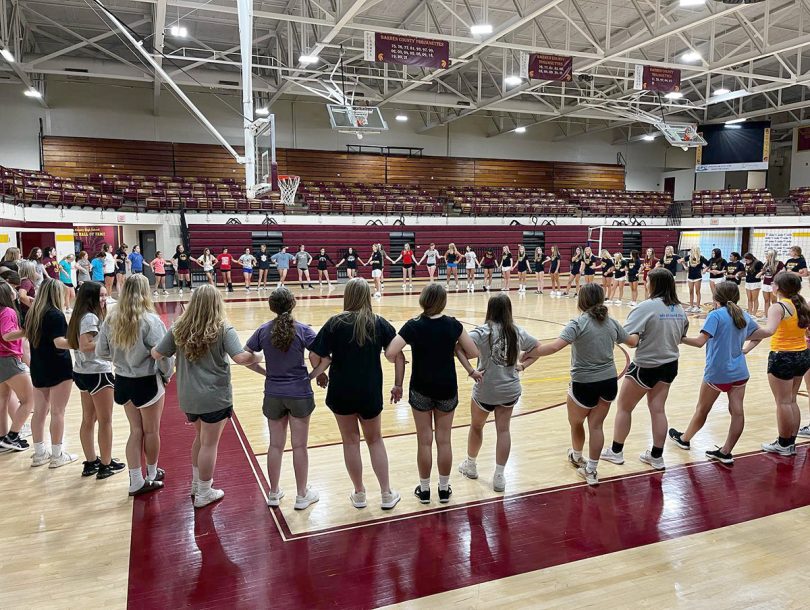 WCLU also noted how Sheilley told the girls from the Barren County, Glasgow Independent and Caverna Independent school districts how she tagged along to her twin brother's sporting events and eventually played alongside his male teammates.
But many girls never got those chances before Title IX, when "there were no buses allotted for girls' sports, no uniforms, locker rooms, female coaches, and often no female teams at all," according to the radio station.
Sheilley also was interviewed by WNKY TV at the event, saying, "I want the young ladies to walk away and be like 'Wow … I can play sports, I can be successful in whatever I want to do. I can play at the college level if I want to, but I can also do anything in life that I want to do.' And hopefully that is what we're teaching them through sports."
---
Top photo: Brennan Crain/WCLU News — Dave Doolin, Transylvania swimming and diving coach, and Darby Bourdon, volleyball assistant coach, were a part of a panel Monday at Barren County High School.