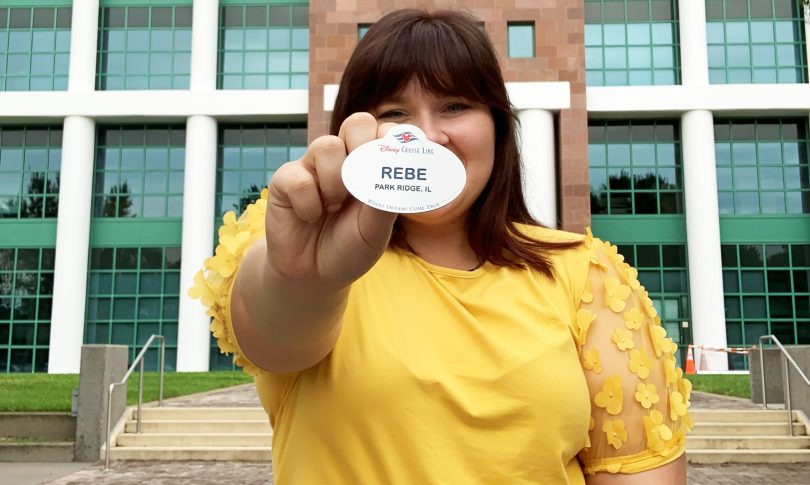 For Rebe Rumentzas, the journey to her newest position might as well have been its own movie. As a Transylvania University student, she had participated in the Disney College Program, receiving hands-on experience for the hospitality classes she took as a business administration major. After graduating in 2018, she worked as a Starbucks barista at Disney World, unsure how she would pair her passion for live music with her love for the Walt Disney Company.
Then came the global pandemic, Disney closures and, unfortunately, a layoff for Rumentzas. Yet, she continued to keep her focus, networking and learning more about the business side of the entertainment industry. Despite the obstacles, her self-proclaimed determination and eagerness earned her the new title of talent casting coordinator for Disney Cruise Line Entertainment, a true dream.
The daily scenes in Rumentzas' life change as she helps set up musicians and acts for success before they board any of the five Disney cruise ships across the world. She works with two others on auditions, logistics and organization, often meeting with the Creative team, liaising with agents and more.
"It's funny to think that four years ago I would have never imagined my life to be like this — in a great way," Rumentzas said. "Undergraduate Rebe would be proud. Transy provided me with the knowledge base, confidence and skill set to advance within the company and my academic career." The next chapter in her journey has her pursuing a master's degree in hospitality and tourism management at Rosen College at the University of Central Florida alongside her new job.
If you're like Rumentzas, searching for your next big thing or trying to figure out how to pair your passions with your career, she has a word of encouragement for you.
"I am forever grateful for the networks I have built, the support and push I needed from Transy professors," she said. "If I have learned anything from this journey to my new career step and within my heart, it is to always be proud and trust yourself. A little step can make a huge difference; you may just not notice it yet, so trust the process. You are the only person that can make your dream a reality."
And on that note, we cut the lights and end the scene.
---
Danielle Evans-Clan '17 is Transylvania's associate director of donor engagement.