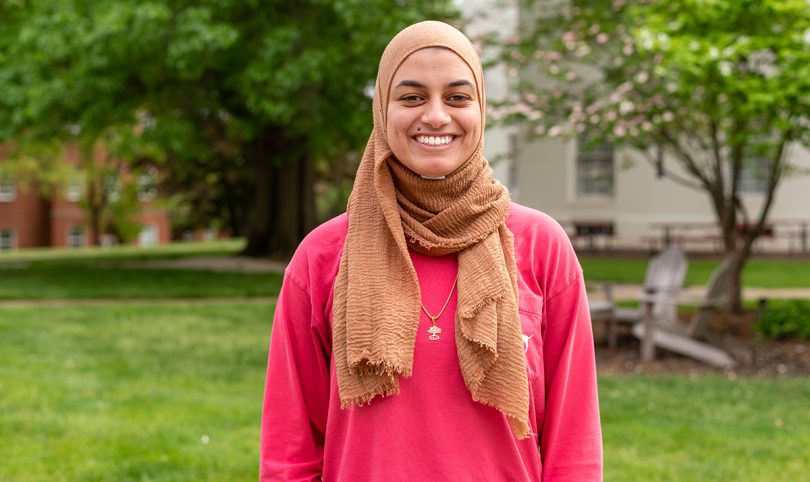 Recent Transylvania University graduate Hannah Isa wanted to do something meaningful during her gap year before dental school.
So she became an AmeriCorps VISTA community engagement specialist helping students at her alma mater engage with local service organizations and activities.
Isa is lining up opportunities for students to volunteer with school partners such as The Nest, the Carnegie Center for Literacy and Learning, Harrison Elementary and Habitat for Humanity ReStore.
She served as a tutor with the Carnegie Center all four years of college. "That was one of the most rewarding experiences here at Transy," she said.
In fact, service is a big part of attending the university.
Ninety percent of Pioneers take part in community engagement projects. And the Washington Monthly recently ranked Transylvania among the nation's top 10 liberal arts schools for public service.
Also, Transylvania helps students take advantage of being in the heart of a city that offers plenty of volunteer experiences — ones that will help them in their future careers.
"I've lived in Lexington since middle school, but I never felt so connected with the community until I came to Transy," Isa said.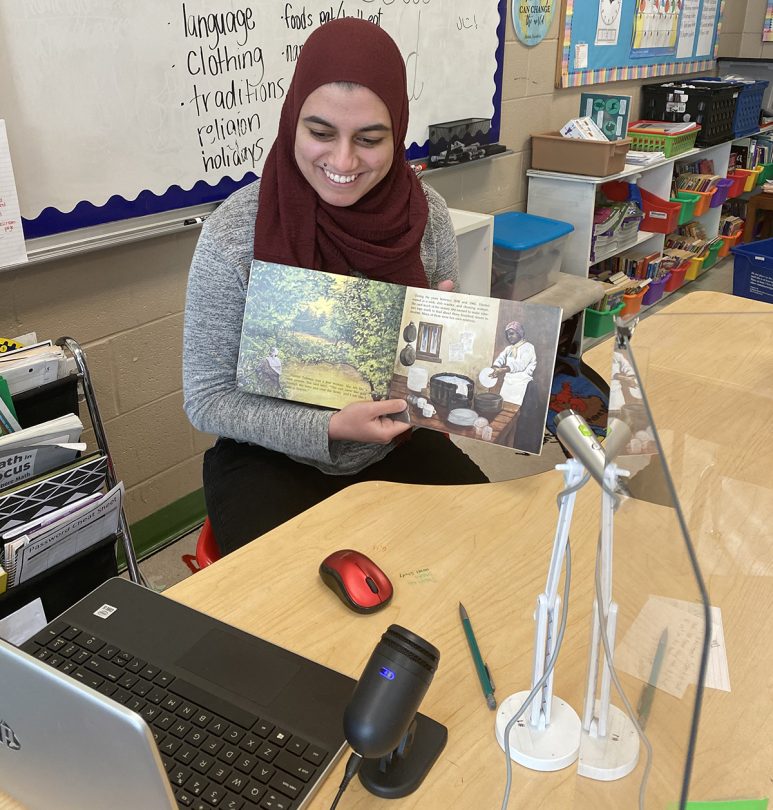 She plans to help organize at least one community event each month. In the past, these have included Martin Luther King Day activities in January and the Great American Cleanup in March.
"I hope students will try to become more involved," Isa said. She especially wants to help those who started college at the beginning of the pandemic, when making (nonvirtual) connections was a challenge.
Not only will service work allow students to help others, but it will enable them to apply what they're learning in class — as Isa was able to do as a tutor — and network with community members they can keep up with after graduation.
Besides volunteering at the Carnegie Center, she worked with the Greenhouse17 domestic violence shelter, Young Muslims Lexington, Lexington Universal Academy and Help-Portrait Lexington. "It was just so nice to connect with all these different people," said Isa, who double-majored in biology and education and social change.
To help give current Pioneers similar opportunities, Isa encourages them to reach out to her.
If they'd rather find an organization to volunteer at that doesn't currently partner with Transylvania, she'll talk to them about their interests and help them find a good fit.
"It becomes more meaningful when you're passionate for the cause," Isa said.