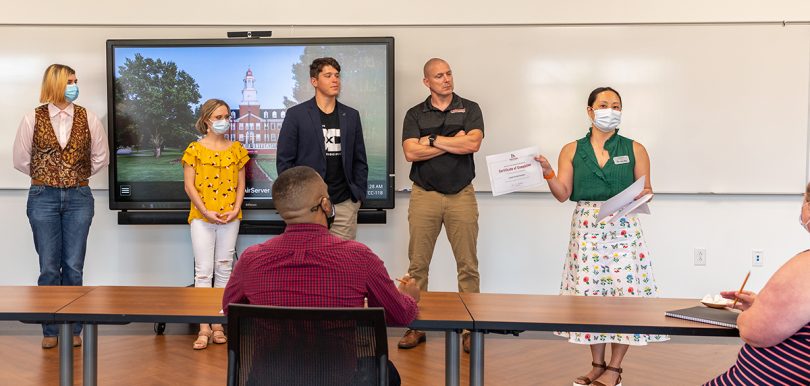 Over the summer, Transylvania University's Center for Entrepreneurship provided seven members of the school community an opportunity to develop their business ideas and present them to a panel of judges.
This incubator culminated in a celebration and pitch competition earlier this month. It was a great opportunity for participants to network while testing and honing their ideas — and the event was a chance for the center to open its doors to the community.
Pitch competitions, which are just one facet of the entrepreneurship ecosystem, are a great way to inspire, find investors, gain visibility, make connections that can help business endeavors, and compete for startup capital. They also impose a time constraint, so the message needs to be sharp to tell a compelling story about the problem — how you are solving it and why you are uniquely positioned to do so. The entrepreneurs presented in seven minutes everything they learned over four weeks. This exercise has them think about the most important things they need to say in a short time.
As for the summer incubator in general, a major focus was the customer discovery journey and formation of a business model based on customer insights. The program was designed around this first step in the entrepreneurship process — discovery. The entrepreneurs had an idea, and one day a week for a month, they conducted research and gathered insights to find out if their idea is feasible. What this means is there is more work to do here.
This was a pilot program, and with more resources we can grow the incubator, which could extend the length and depth of the entrepreneurship process. Reach out if you would like to be involved.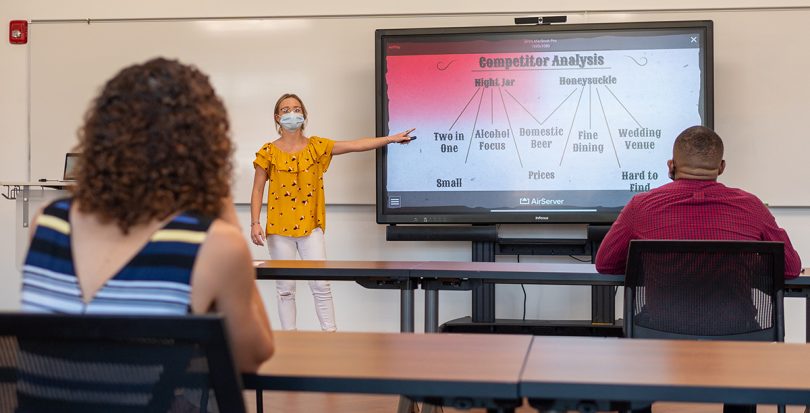 The inaugural incubator benefited entrepreneurs like rising junior Castor Grande of DXD Labs, who won the July 12 pitch competition. "Throughout the course of the incubator, I was able to see myself develop the ability to better articulate different value propositions depending on the target audience I am addressing," he said. "This helped me see how to apply it to marketing, pitching, branding, sales, etc. I also learned about how to integrate my personal life goals into how I go about funding my business, whether that be bootstrapping or seeking investment."
In addition to Grande's business, which promotes a stimulant-free, pre-workout supplement, other ideas included an "agri-tainment" working farm, a design company focusing on education and working with clients along the process, and a community darkroom for photography enthusiasts and creatives.
The selection of participants for the program was intentional. We chose cohort members who would complement each other and be able to connect each specific entrepreneurial journey to the entrepreneurship process. The entrepreneurs attended four workshops with four facilitators, including myself, alumni Bethany Davenport '13 and Logan Burchett '13, and Lexington entrepreneur Tony Schmidt.
Congratulations to our entrepreneurs. The work done here has been challenging and rewarding. They came in with an idea and tested it with real customers. I am proud of their accomplishments and the growth I have seen in them and their business ideas.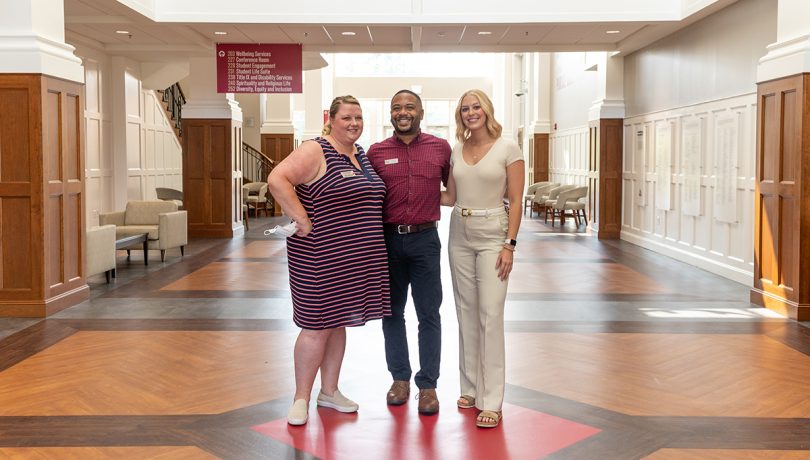 ---
Jeni Al Bahrani is director of the Transylvania's Center for Entrepreneurship.