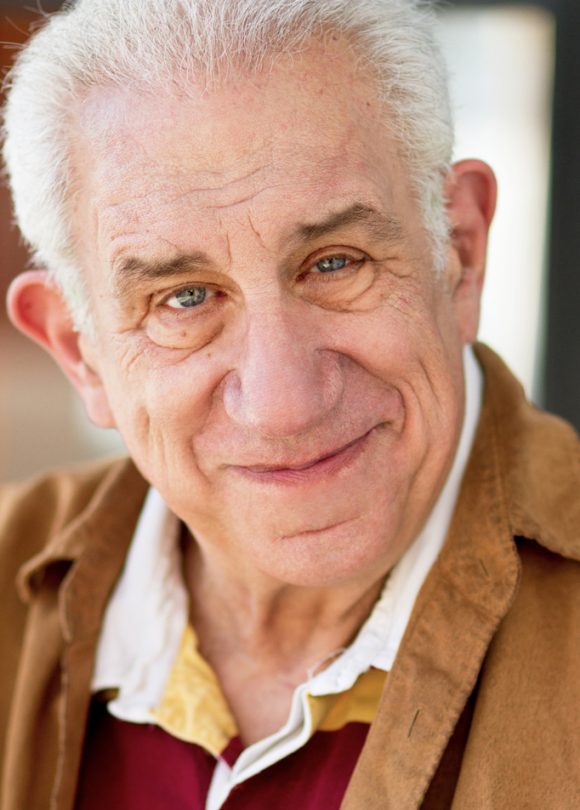 Don't tell Herschel Sparber he can't do something.
Some people told the 1969 Transylvania University graduate he wouldn't make it in New York because he can't sing or dance. He proved them wrong, landing roles in two Tony Award winning shows. "All of a sudden I've done back-to-back Broadway musicals and I don't really sing and I don't really dance," he said.
And if anybody says 78 is too old to still be acting, he'd prove them wrong too. Sparber is in a newly released feature film and just appeared in three national commercials: for Meineke Car Care, Roundup and Volkswagen.
In the new movie, "Shaky Shivers," he plays the employer of two ice cream shop workers facing a whole lot of toil and trouble. "They insult a witch and then get a curse put on them, and then all kinds of craziness ensues," Sparber said.
Having just kicked off the festival circuit in New Orleans, the horror-comedy is the directorial debut of Sung Kang, an actor in the "Fast & Furious" movies and the "Obi-Wan Kenobi" series.
There's a good chance you've seen Sparber on the big screen or on TV before. Check out his IMDB page, which lists roles in "Star Trek: Deep Space Nine" (he's President Jaresh-Inyo), "NYPD Blue" and "The Birdcage" — just to name a few.
He also played Big Jule in "Guys and Dolls" on Broadway (alongside Nathan Lane, who was in "The Birdcage" as well), and he appeared in the hit musical "City of Angels."
Sparber, who now lives in a downtown loft in the actual City of Angels, didn't start out as an actor. However, at Transylvania the psych and English double major enjoyed studying Shakespeare with professor Mitchell Clarke.
After attending law school he was a Nashville corporate lawyer … that is, until he realized he didn't want to be a lawyer and wasn't the corporate type.
He eventually moved to California and, while serving on the board of a multiple sclerosis association, he helped organize a haunted house fundraiser with a local theater company in an old firehouse. When it was over, the group, which was putting on a play in need of an executioner, asked Sparber if he was game. All he needed to do was don a hood and wield an ax — and be big, which, at 6-foot-9 and 260 pounds, he was.
From there, he did more community theater, started his own company and moved back to Nashville, where he acted in TV commercials. Then in 1989 he was off to New York (just a month after he got there he was cast in the series "The Equalizer").
That was right after people told he wouldn't make it in the Big Apple.
"I really don't like it when people tell me I can't do something," Sparber said.