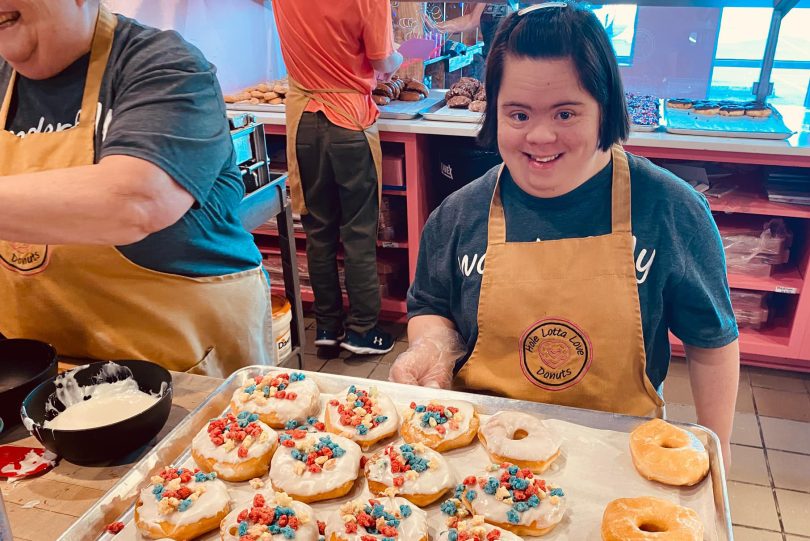 Transylvania alumnus Jon Anderson's doughnut shop does more than provide his Elizabethtown, Kentucky, community with delicious treats (we're talking craft varieties like strawberry shortcake, key lime pie and banana pudding).
Hole Lotta Love Donuts, which launched on World Down Syndrome Day this past March, is giving its nearly 40 employees with special abilities the opportunity to learn life skills while earning a paycheck.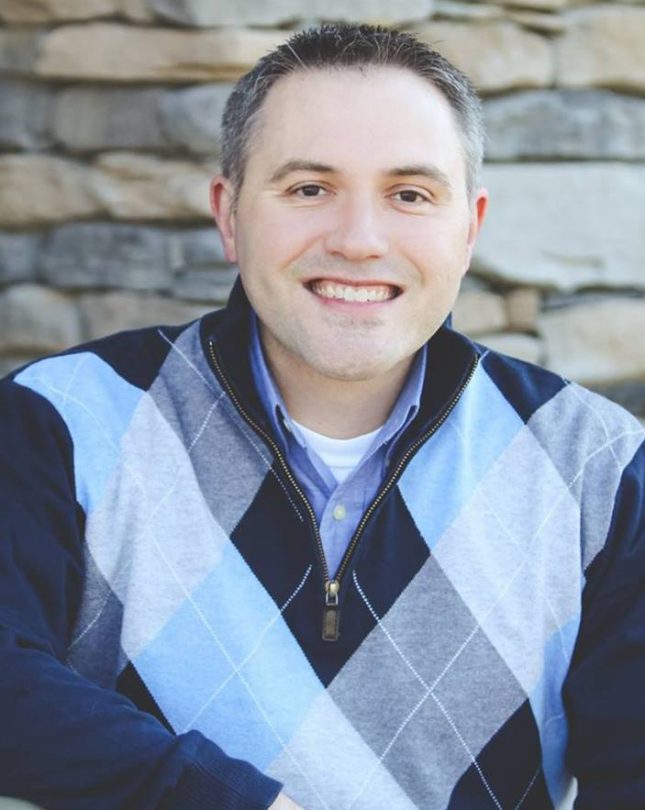 The 2002 graduate has a 6-year-old son, Kade, with Down syndrome. So a few years ago he and his wife, Tiffany, tossed around the idea of one day starting a business that would employ people with special abilities. They'd heard from other families about the challenges their children with Down syndrome face in landing a job after they finish school.
Then last year, Jon Anderson, a CPA who majored in business administration at Transylvania, was chatting with client Brannon Dupree when the latter mentioned he had been considering opening some kind of craft food shop. Their two ideas came together like chocolate and cream, as the Andersons partnered with Brannon and Savannah Dupree to start Hole Lotta Love.
Judging by opening day alone, the E'town community is sweet on the idea. Reminiscent of Black Friday shopping, a line had formed by 6 a.m., according to The News-Enterprise. And it "didn't seem to diminish even as doughnuts did."
Anderson said, "The response has been really overwhelming. We've been thoroughly pleased with the outpouring of support."
He's also been impressed with his workers. "They have some of the best attitudes of employees I've seen in a long time," he said. "They're excited to be there. They take their job seriously."
Several of them have gone on to full-time jobs at local factories.
At the doughnut shop, they're getting an opportunity to learn things like math at the cash register and interacting with the public.
Anderson said they're taught life skills at school, but they need to keep practicing them after graduation — it's akin to learning a language in college but forgetting it when you don't speak it after graduation.
This spirit of giving others an opportunity they might not get elsewhere goes back to the inclusiveness Anderson found at Transylvania — he said it's a value his alma mater promotes.
"That's really a cornerstone of the business model that we have — that inclusion does matter," Anderson said.