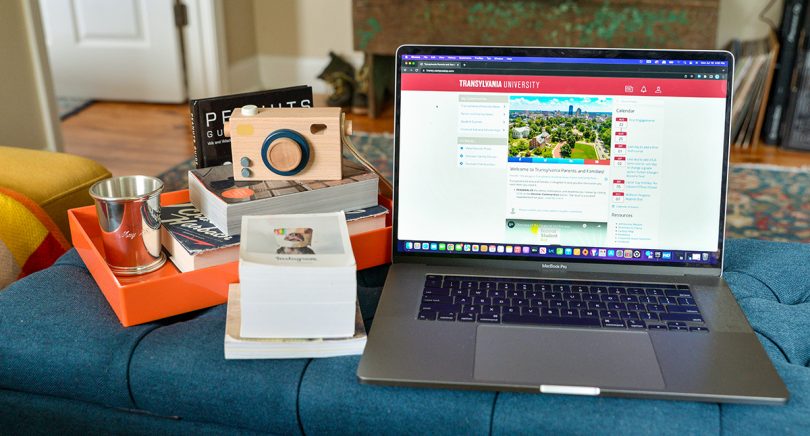 In the first 15 months since Transylvania launched its parent communications hub, more than 7,100 prospective and current parents have signed up to get regular updates from campus. Whether they receive weekly, monthly or quarterly emails, or check an online website at their convenience, parents say the info helps them better support their student and feel more informed about what's happening at Transy.
"Transy is responding to what parents want," said Sarah Coen, vice president of strategic initiatives and enrollment management. "More than half of our current and prospective parents — almost 4,000 parents — opted to get an email from us at least every two weeks. It's a great way for them to stay connected with the university community."
In partnership with CampusESP, Transylvania's dedicated portal allows those families to opt in to receive personalized information about Transy at their own pace and with their individual needs in mind. The portal is also accessible for parents and families of rising high school juniors and seniors as their college search kicks into high gear.
Users can create an account, select what kind of information they would like and choose whether to receive a newsletter containing that information, and how often. By offering this feature, Transy hopes to create open communication with families and ensure that they experience the tight-knit, supportive community that their students will be joining.
"This is just one way we hope to provide consistent communication to families in the ways they want to receive it," Coen said.
Parents and families can sign up for the portal and emails at transy.campusesp.com.