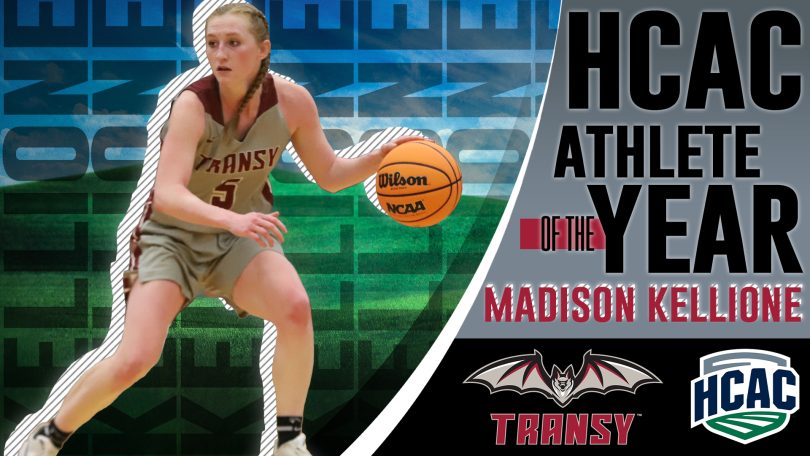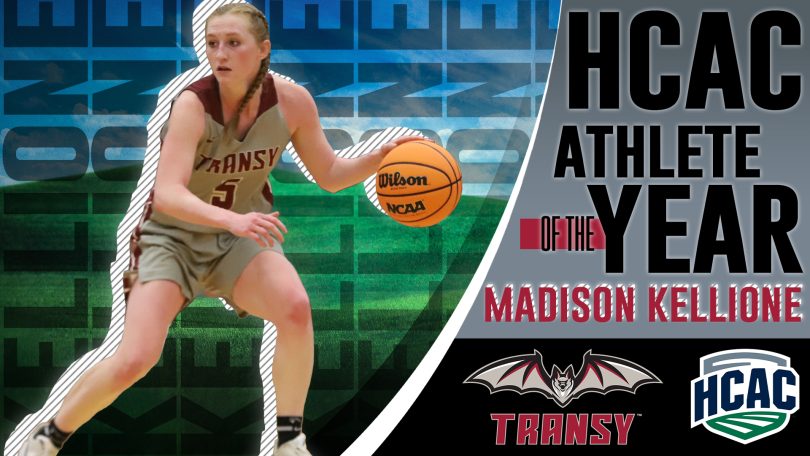 The Heartland Collegiate Athletic Conference (HCAC) recognized Madison Kellione as the 2021-22 HCAC Athlete of the Year for women's sports on Thursday, following a vote of league officials.

The junior from Cynthiana, Kentucky, had an outstanding 2021-22 campaign on the court for the Pioneers. Kellione was instrumental leading the nationally ranked Transylvania women's basketball team to a historic season, where they went undefeated in the regular season. The Pioneers clinched the regular season HCAC title as well as the HCAC Conference Tournament crown. In the NCAA Division III National Championship tournament, Kellione led the squad to a historic Elite 8 appearance.

Kellione started in all 28 games with the team, finishing with a mark of 27-1 in 2021-22. The guard averaged a team-best 17.4 points per game with her best performances coming in wins against No. 3 John Carroll University (33 points) and No. 7 Tufts University (22 points).

The junior took home many awards for her incredible junior campaign, including First Team All-HCAC, a two time HCAC Athlete of the Week pick, HCAC All-Tournament Team, D3 Hoops 8th Region First Team, WBCA All-American Honorable Mention, 2022 CoSida Academic All District Team, as well as the 2022 Transylvania Athlete of the Year for a women's sport. Her squad received National Team of the Week recognition from D3 Hoops, and she was also named the MVP of the Pat Deacon Classic.

The HCAC Athlete of the Year award is in its ninth year of existence. Kellione is the third Transylvania student-athlete to receive the honor. The award is voted on by the sports information directors of each member institution.

HCAC Female Athlete of the Year
2022 Madison Kellione, Transylvania University
2021 Alehia Tucker, Softball, Mount St. Joseph University
2020 Brynna Sentel, Women's Swimming and Diving, Franklin College
2019 Aishat Sadiq, Track & Field, Earlham College
2018 Renae Morton, Softball, Transylvania University
2017 Jordin Fender, Track & Field, Transylvania University
2016 Terrill Webb, Track & Field, Bluffton University
2015 Anna Murdock, Cross Country and Track & Field, Franklin College
2014 Bridgette Rowe, Soccer and Track & Field, Manchester University
Read more at TransySports.com.