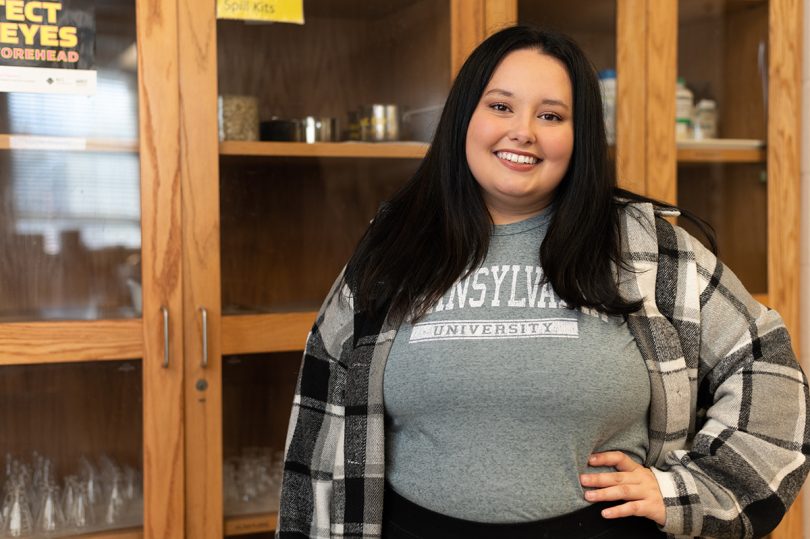 Recent graduate Taylen Henry credits her Transylvania University education — along with some intense emergency room work (natural disaster intense) — with teaching her how to be an adaptable problem-solver who's calm under pressure.
The Lexington Herald-Leader recently featured Henry in an article about her work at Marshall County Hospital in western Kentucky during the pandemic and in the aftermath of this past December's deadly tornadoes.
"It was the hardest I've ever worked," she said of staffing the ER's front desk during those times.
The challenges of working 14 hours on the chaotic day after the tornadoes didn't dissuade her from her goal of becoming an emergency room physician. In fact, they encouraged her and gave her confidence.
That, coupled with the knowledge and values she learned as a Transylvania student, will benefit her in medical school and beyond.
"Those experiences just helped me prepare for any type of situation that could walk through the door," Henry told the Herald-Leader, referring to her time as a student and at the hospital. "And, to be quite honest, you're still never going to know every situation that walks through the door. You just have to be able to adapt to whatever situation, and stay calm and stay cool, stay in that leadership position, and work through the problem."
Read more about Transylvania's centuries-old commitment to training students on the path to becoming excellent physicians.
Henry, whose mom is a nurse at Marshall County Hospital, said her front desk work inspired her career choice. "It's the most immediate form of helping people," she said for the article.
The pre-med biochemistry major from Benton has been accepted to the Trover program at the University of Louisville School of Medicine, which grants scholarships to students who want to go on to specialize in rural medicine.
Working that shift after the tornadoes underscored to her why she wants to practice in a rural area: "You really got to see the community come out," she said.