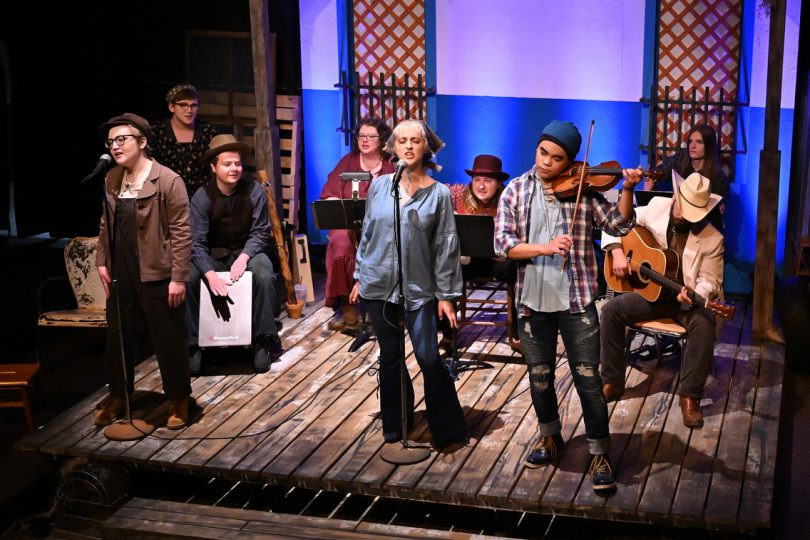 The Transylvania University theater and music programs this week present "The Ballad of Bride and Blue," a story about star-crossed lovers with a folksy feel.
Get free tickets to the original production, which runs Wednesday through Saturday at 7:30 p.m. and Sunday at 2 p.m. in Little Theater.
"We created our own folk tale about how the blue moon came to Kentucky," theater program director Tosha Fowler said. "The music is incredible."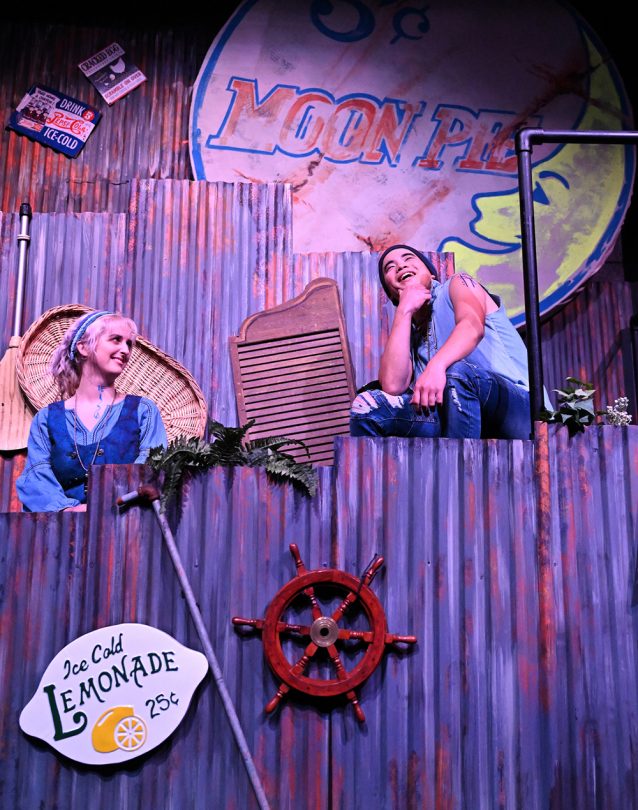 The show starts like a bluegrass jam session, and the story grows from there. The ensemble-style storytelling is based on what Fowler saw when she was in Europe and from international companies performing in Chicago.
She sees the play as a way to include the performers' varied interests and talents; after all, a lot of Transylvania students are involved in both the theater and music programs.
Fowler collaborated with her friend Abe Reybold in writing the play, incorporating themes from folk tales and Celtic mythology. Students sent Reybold videos of them singing, playing instruments and telling jokes, so he was able to get a vibe for what folk songs to pick for the play, Fowler said.
Reybold also worked with Transylvania professor Regan MacNay and student Charlie Overman '24, a professional bluegrass player, on the musical arrangements that fit into the structure of the story. "Just watching the live music alone is worth coming to see it," Fowler said.
After all of us having to deal with COVID, she wanted to put on a production where we can come together in the same room and watch a play that's joyful and cathartic.
"Live theater is back," Fowler said. "It's a really lovely way to spend an evening."